Now available!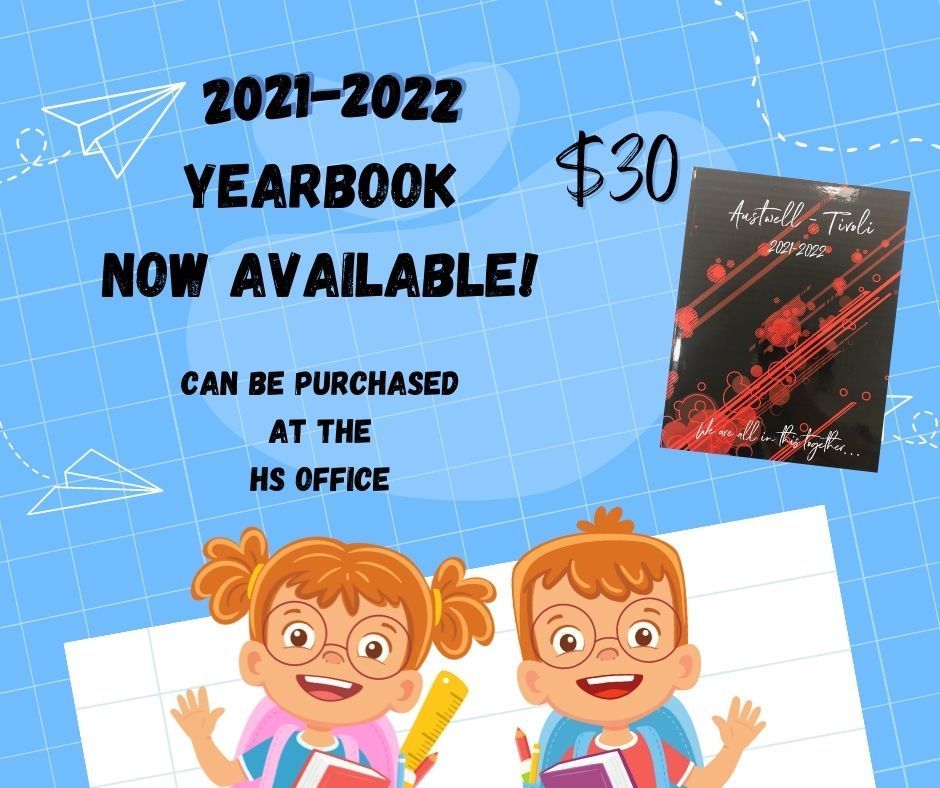 Happy Lunar New Year from 2nd Grade!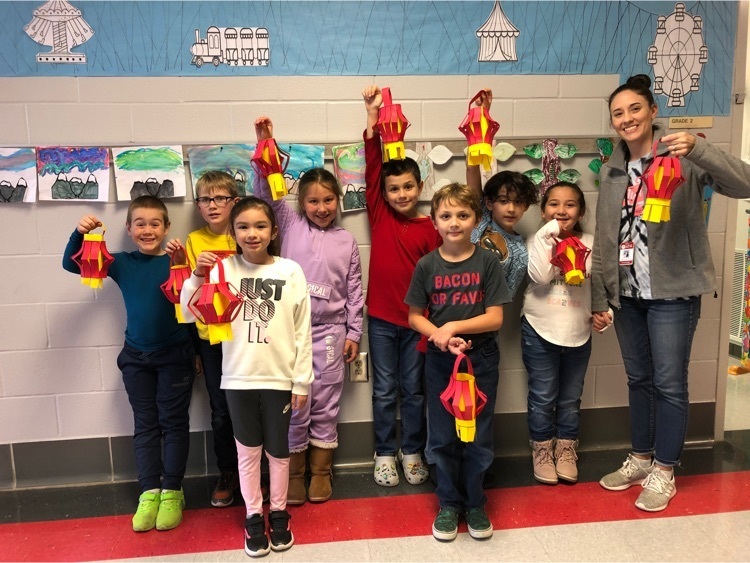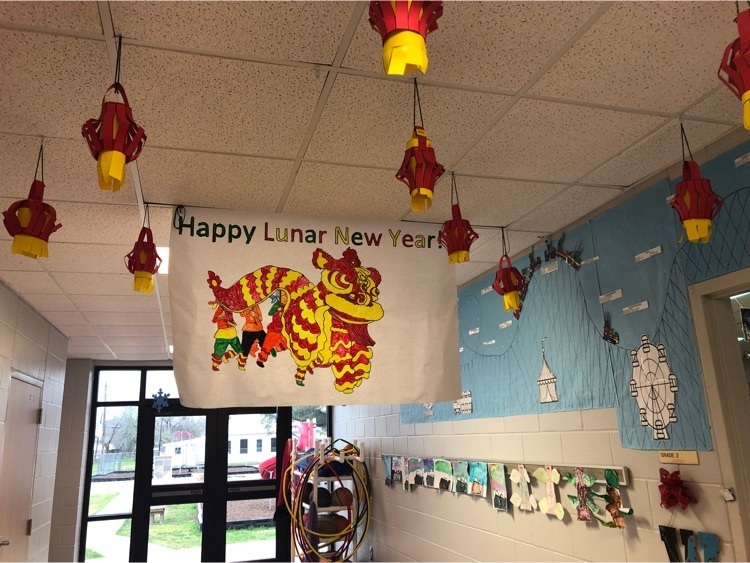 Varsity Teams will travel to Waelder tomorrow. Jr. High games have been canceled for this week.
Tonight's Varsity games @ Waelder have been postponed due to weather.

Menu for Jan. 30-Feb. 3, 2023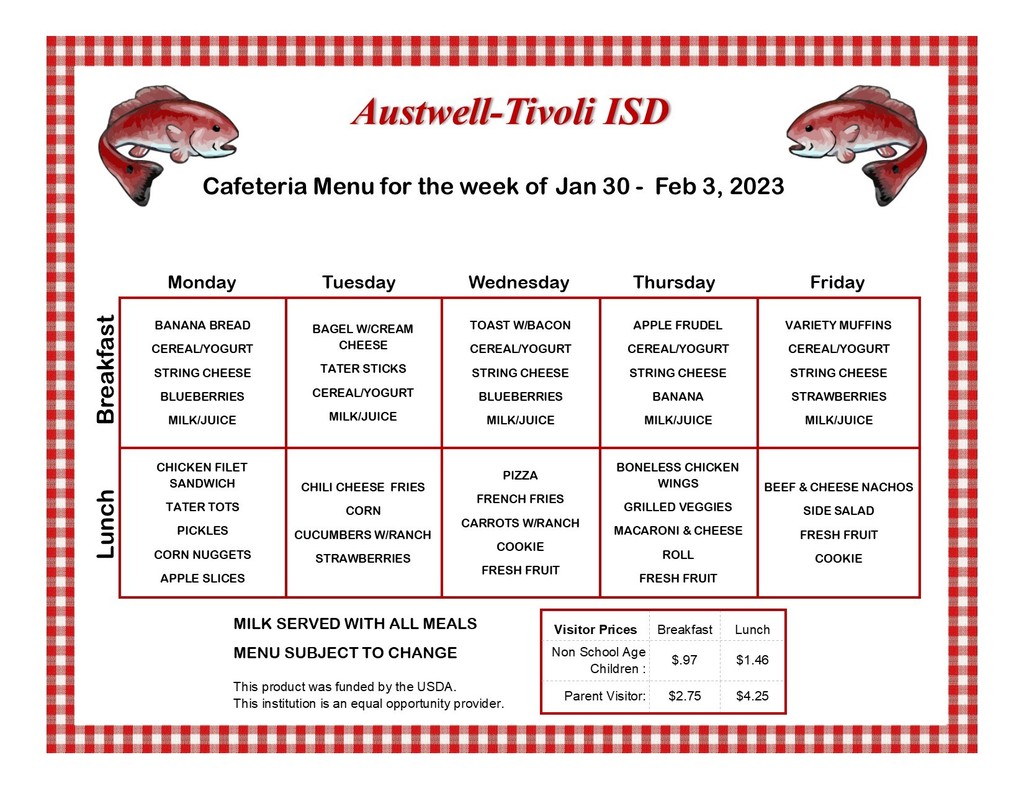 Jan. 27-Feb. 3 Menu
Our Pre-K Redfish made crowns to celebrate the 100th day of school! Go Redfish Go!!!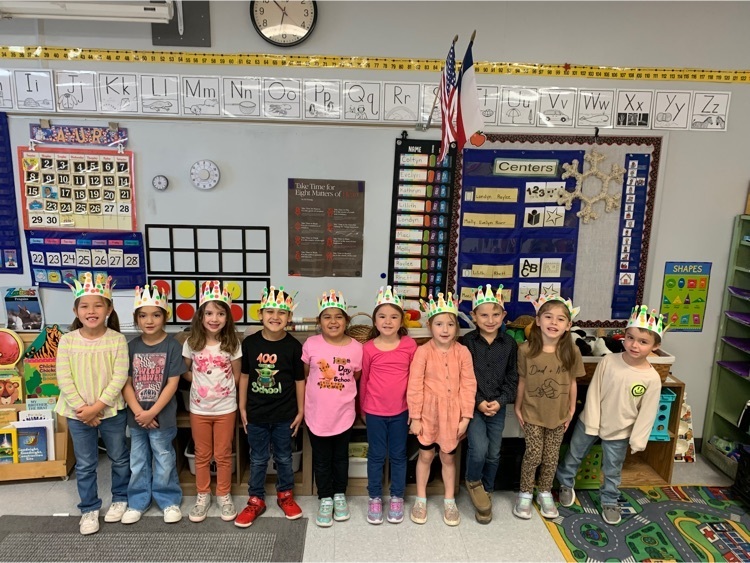 This message is to notify ATISD parents/guardians that we are actively monitoring the developing weather conditions and taking the necessary steps to ensure student safety. At this time, we are planning to run our bus routes as usual. If any parent/guardian has concerns about student transportation, we will allow parents/guardians to check their student(s) out of school. We will continue to monitor the weather and notify you if we adjust our operations. If you have any other questions or concerns, please contact the school at 361-286-3212.

January 23-27 Menu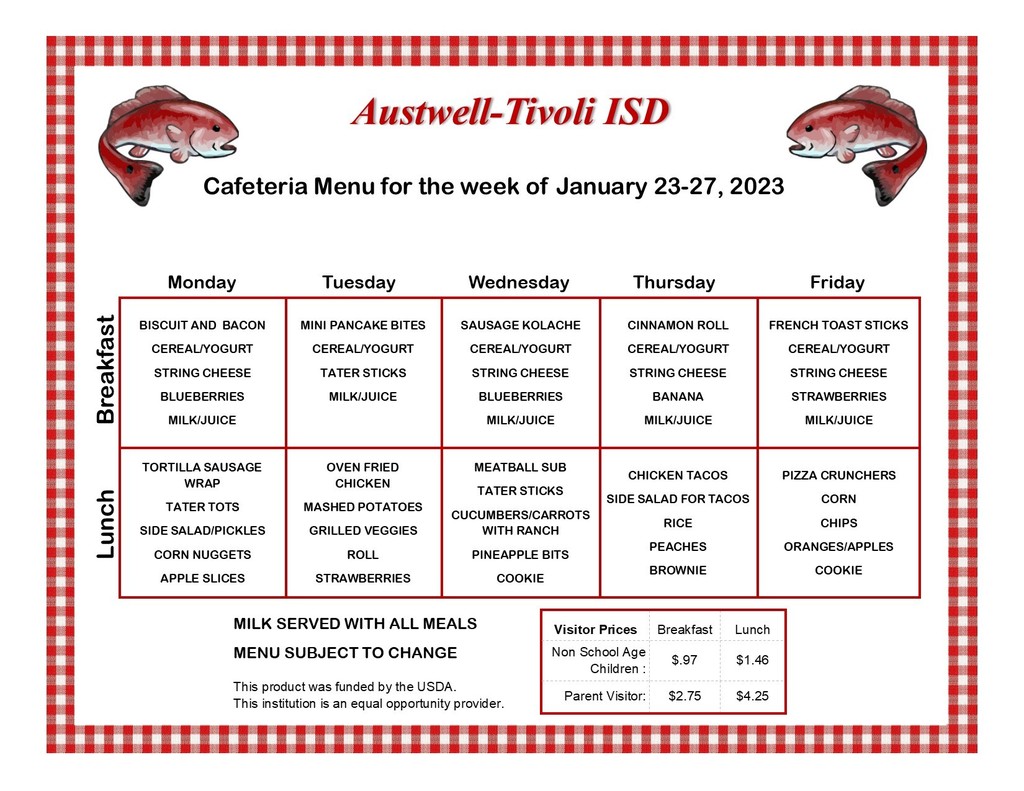 Lady Redfish and Redfish vs Prairie Lea tonight beginning at 6:00. Parents Night Ceremony will be between games.
Varsity Redfish Basketball Parent's Night is Tuesday, when the A-T hosts Prairie Lea.
Redfish Homecoming Games tonight starting at 6:00 vs Runge.

January 16-20, 2023 Menu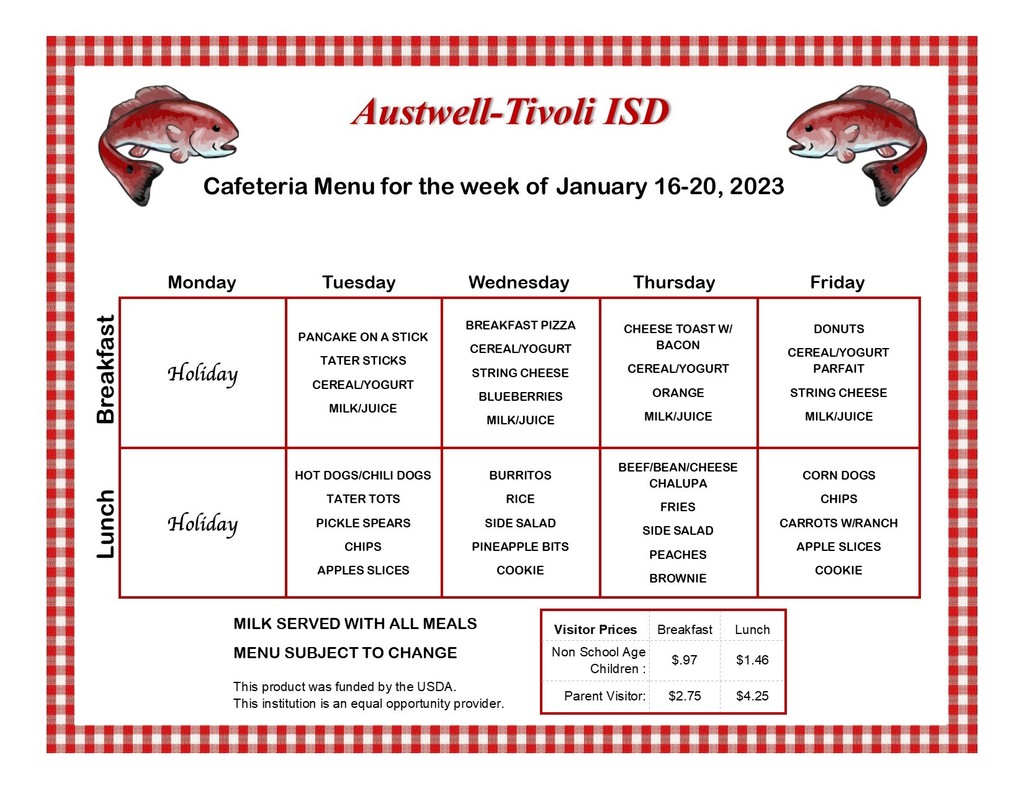 Lone Star Governance Continuous Framework for Successful Student Outcome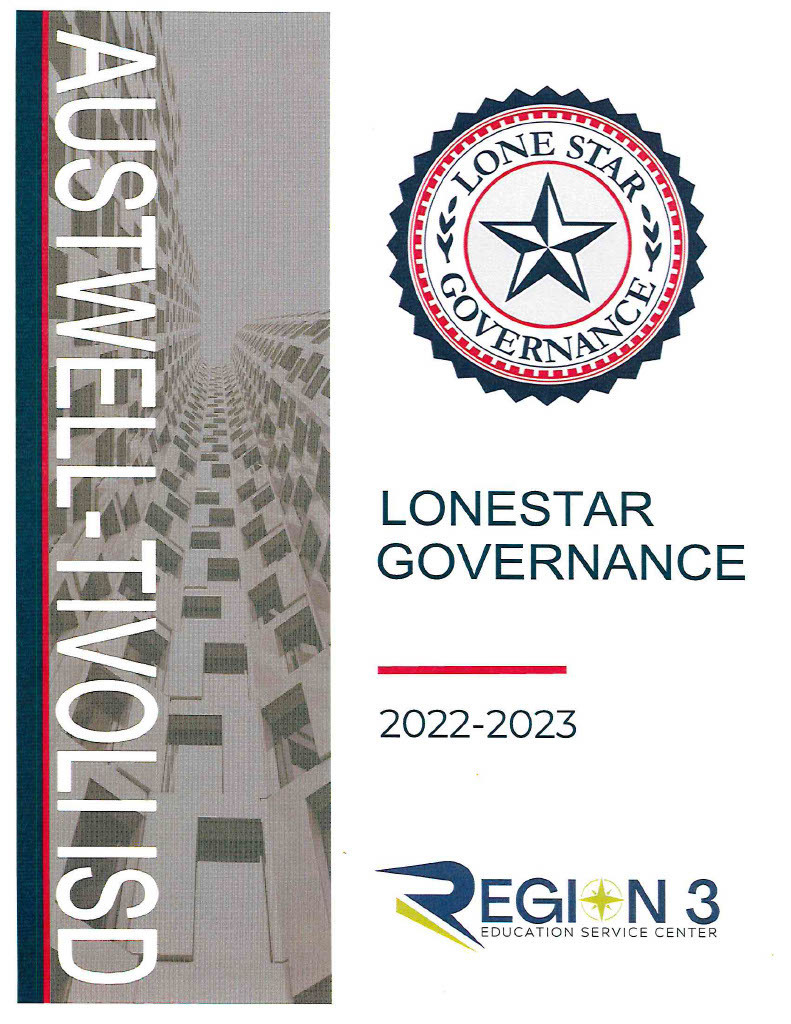 JH Redfish Classic
Lady Redfish and Redfish vs Waelder 6:00
Homecoming Spirit Week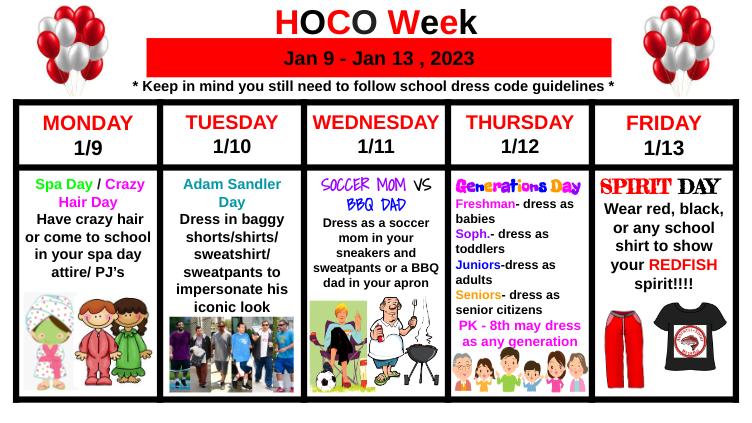 We have completed our update to the phone system! This update will provide better connectivity between the school and the community. Due to this update, the only active phone number for the Austwell-Tivoli ISD is 361-286-3212. Any old numbers will not be able to get through to the school district. If you have any questions with the new phone system please email
technology@atisd.net
.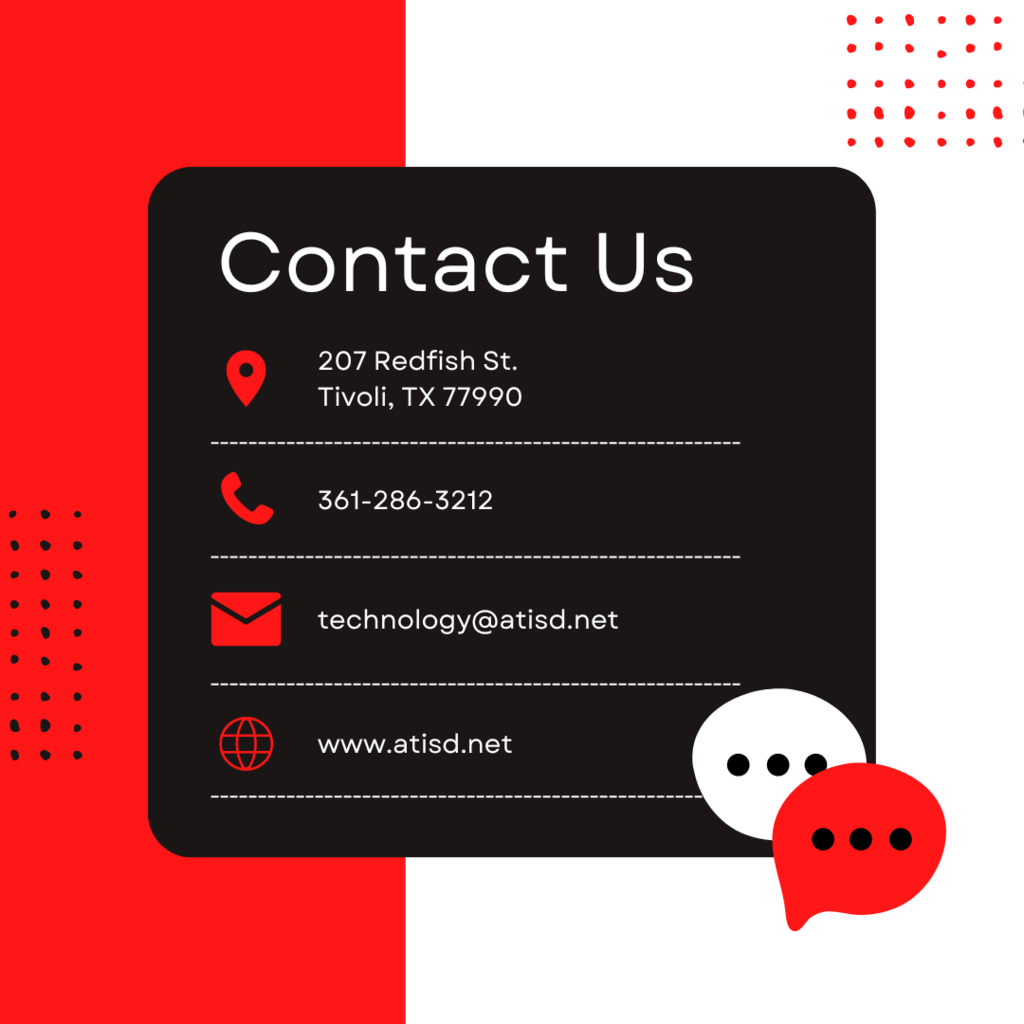 January 9-13, 2023 Menu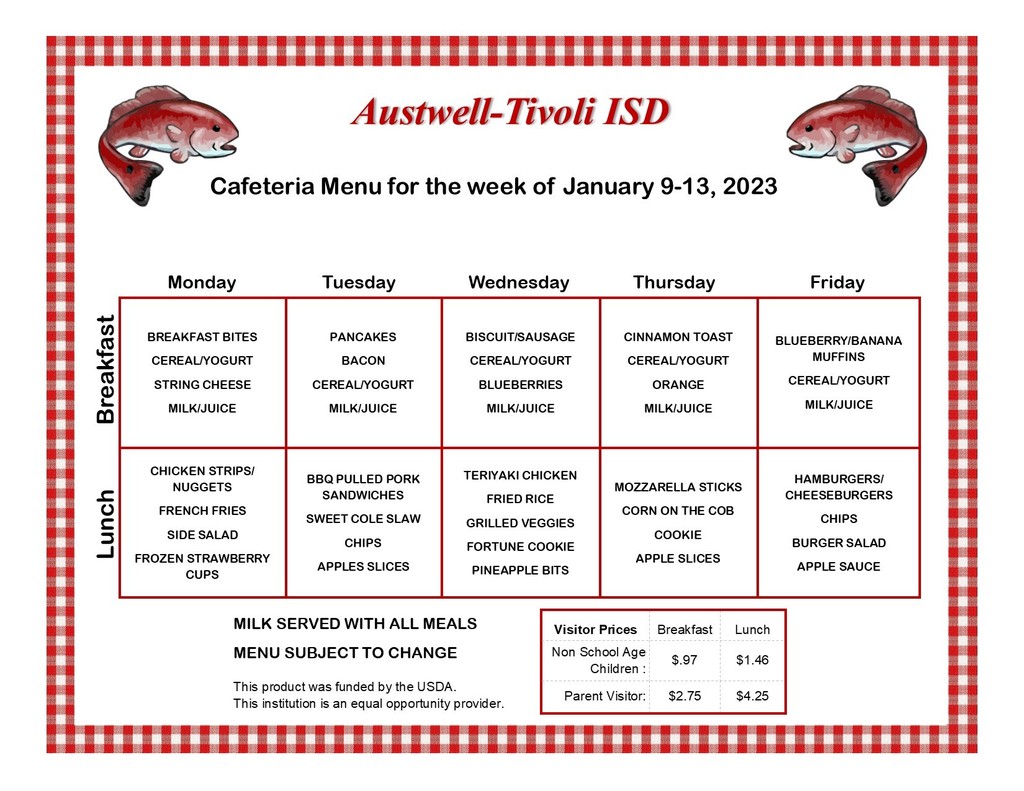 Championship Friday, games start at 9:00. Lady Redfish JV vs Nordheim 3rd place game 12, Redfish vs CC WINGS 3rd place game 1:30, Lady Redfish Varsity vs Refugio Championship Game 3:00. Games may run early.