Good luck to the HS VB Lady Reds as they travel to Prairie Lea for the first game of the season. Good luck ladies!
Cross Country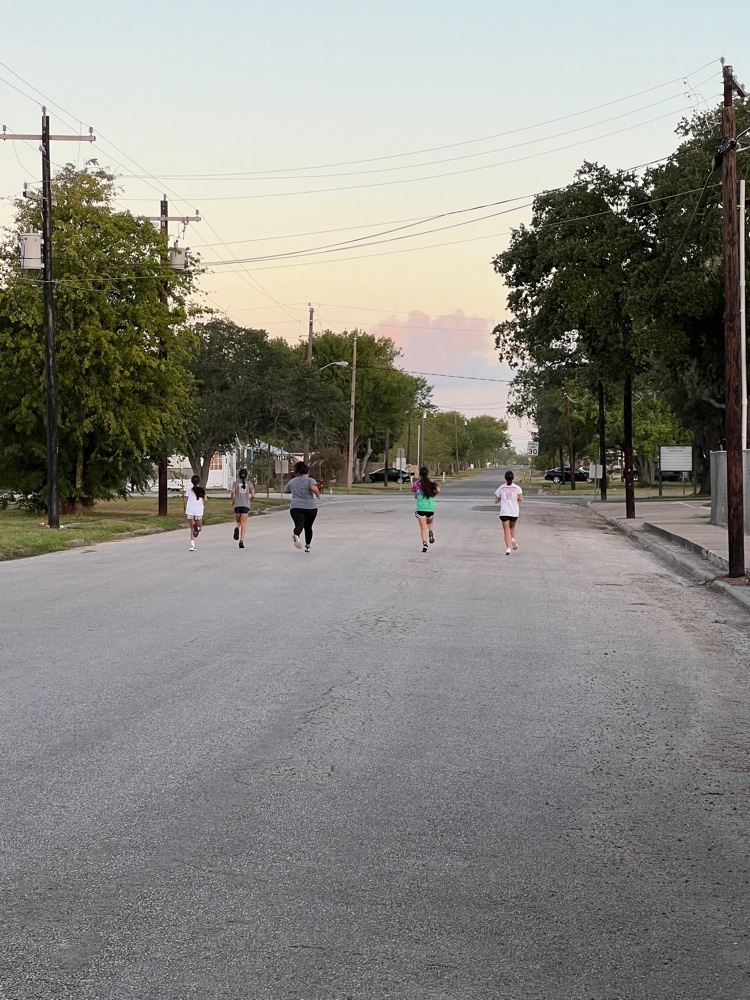 Student Athletic Physicals will be Thursday, July 28th @ 9 am in the Nurses Office located in the High School. Students requiring a physical before participation are incoming 6th, 9th, 11th, or any student who has not previously had a physical. Students can pick up Athletic Physical Paperwork from Coach Wollam Tuesday, July 26th between the hour of 5:00 - 6:00 PM at the High School Office.
Austwell-Tivoli Elementary School Supply List 2022-2023 The new school year is quickly approaching, we hope you all are having a great summer!! We can't wait to see you back on August 22nd!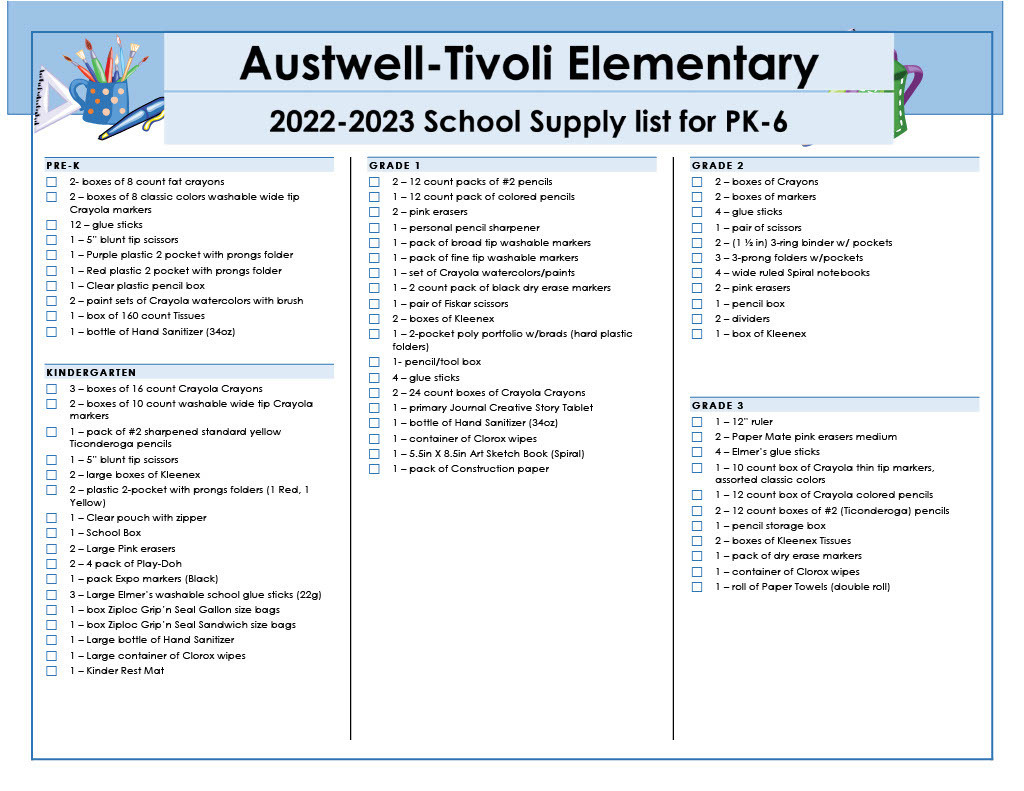 Job Title: Paraprofessional Reports to: Principal and Teacher(s) Assigned Dept./School: Assigned Campus Exemption Status/Test: Non-Exempt Primary Purpose: Provide instructional assistance to students under the direct supervision of a certified teacher. Assist in preparing, conducting, and managing classroom activities. Qualifications: Education/Certification: High school diploma or hold a General Educational Development (GED) certificate Have met formal academic assessment, associate's degree, or two years of study at an institution of higher learning* or Valid Texas educational aide certificate Special Knowledge/Skills: Ability to assist in instructing reading, writing, and mathematics Ability to work well with children Ability to communicate effectively Experience: Some experience working with children Major Responsibilities and Duties: Instructional Support 1. Provide instruction to students under the direction of the teacher; work with individual students or small groups. 2. Assist teacher in preparing instructional materials and classroom displays. 3. Assist with administration and scoring of objective testing instruments or work assignments. 4. Help maintain a neat and orderly classroom. 5. Help with inventory, care, and maintenance of equipment. 6. Help teachers keep administrative records and prepare required reports. 7. Provide orientation and assistance to substitute teachers. Student Management 8. Help supervise students throughout the school day, inside and outside the classroom. This includes lunchroom, bus, and playground duty. 9. Make teacher aware of special needs or problems of individual students. Other 10. Participate in staff development training programs to improve job performance. 11. Participate in faculty meetings and special events as assigned. 12. Follow district safety protocols and emergency procedures. Supervisory Responsibilities: None. Mental Demands/Physical Demands/Environmental Factors: Tools/Equipment Used: Personal computer and peripherals; standard instructional equipment; [P.E. teachers: automated external defibrillator (AED)] Posture: Prolonged standing; frequent kneeling/squatting, bending/stooping, pushing/pulling, and twisting Motion: Frequent walking Lifting: Regular light lifting and carrying (less than 15 pounds); may lift and move textbooks and classroom equipment Environment: Work inside, may work outside; regular exposure to noise Mental Demands: Maintain emotional control under stress; work prolonged or irregular hours

Austwell-Tivoli ISD is interested in hiring a qualified candidate for our School Resource Officer position. Please click the following link or go to our district website for more information and an application.
https://www.atisd.net/page/employment

Happy 4th of July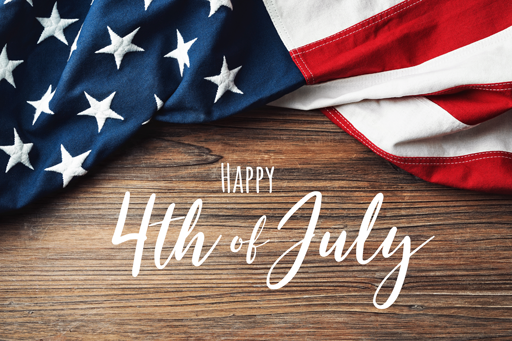 A-T ISD Cafeteria/Kitchen Worker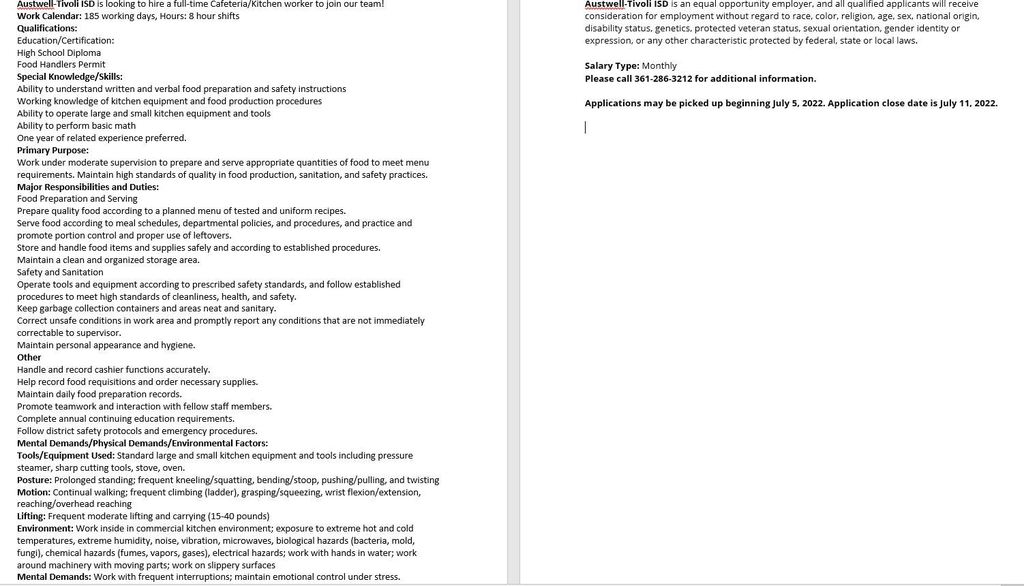 Good job Austwell-Tivoli Summer enrichment students, our first purple chick made its appearance today!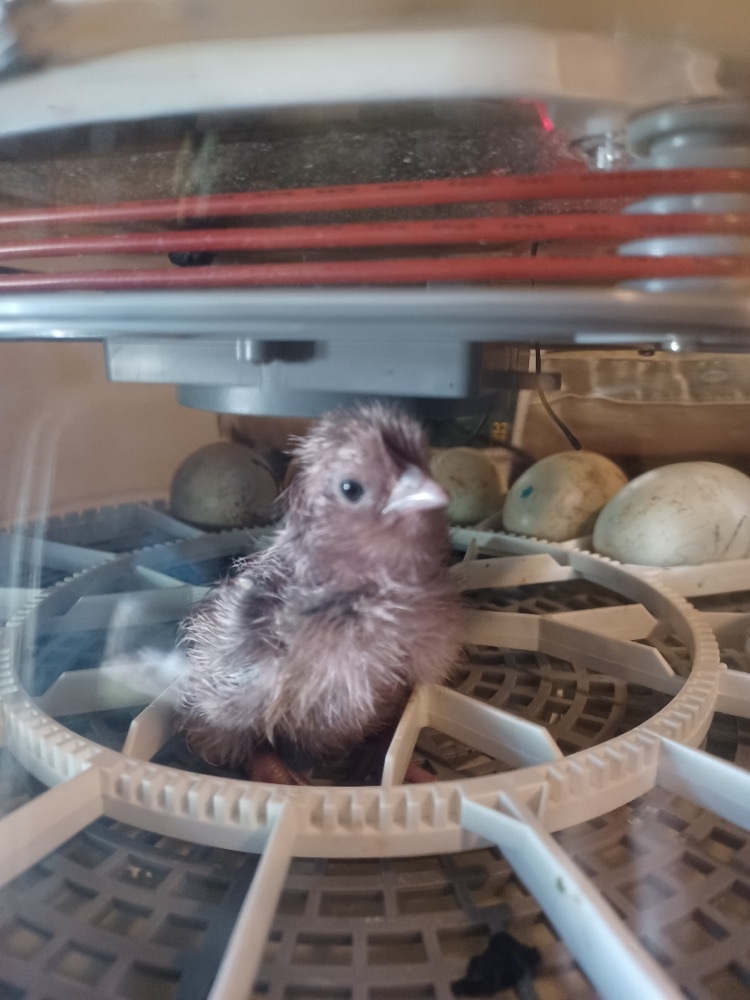 Our baking and cooking summer students have been working hard and eating good!! 😋 #goredfish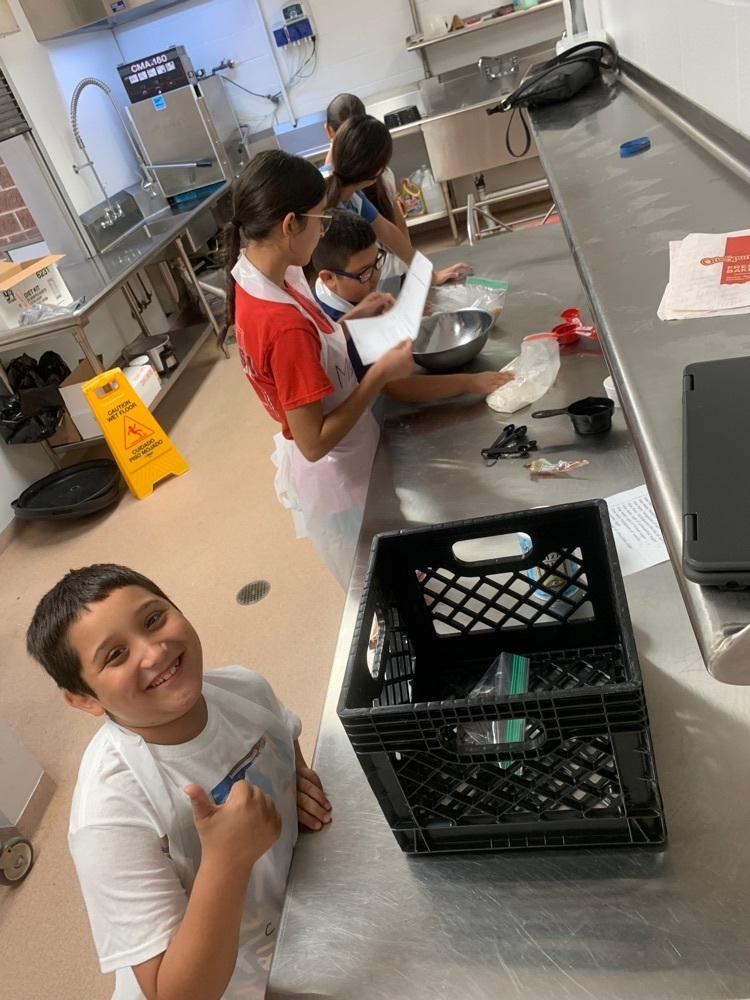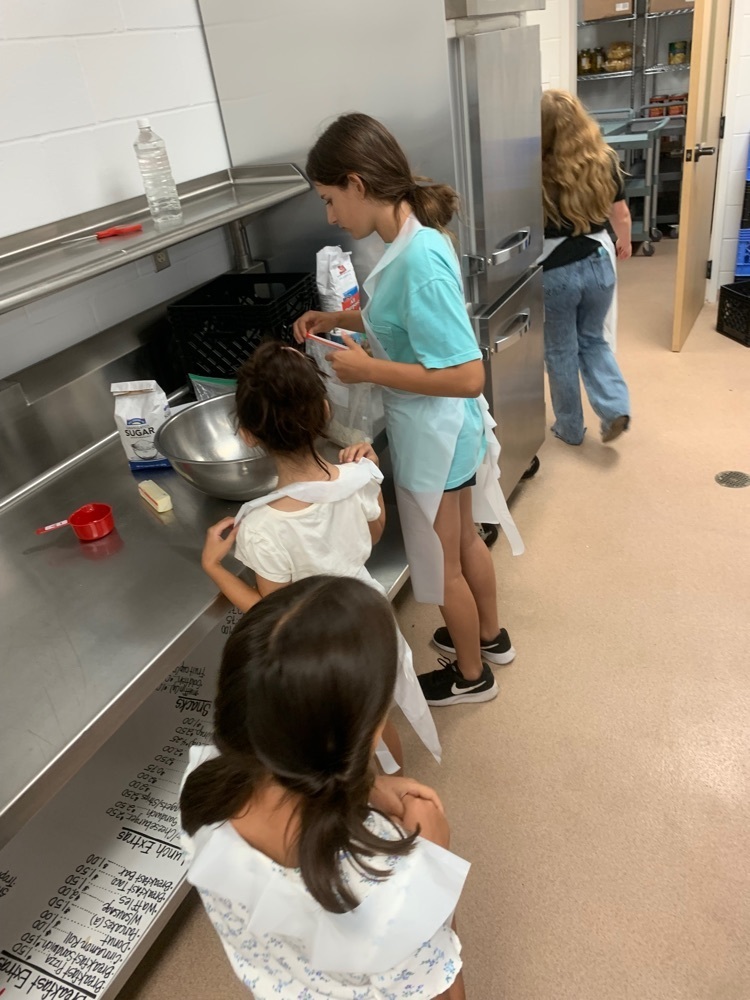 Austwell-Tivoli has two new fuzzy yellow students! 2 chicks have hatched in the classroom! One more in the process. The students have studied embryonic development of the chicks before they hatched! What a cute surprise!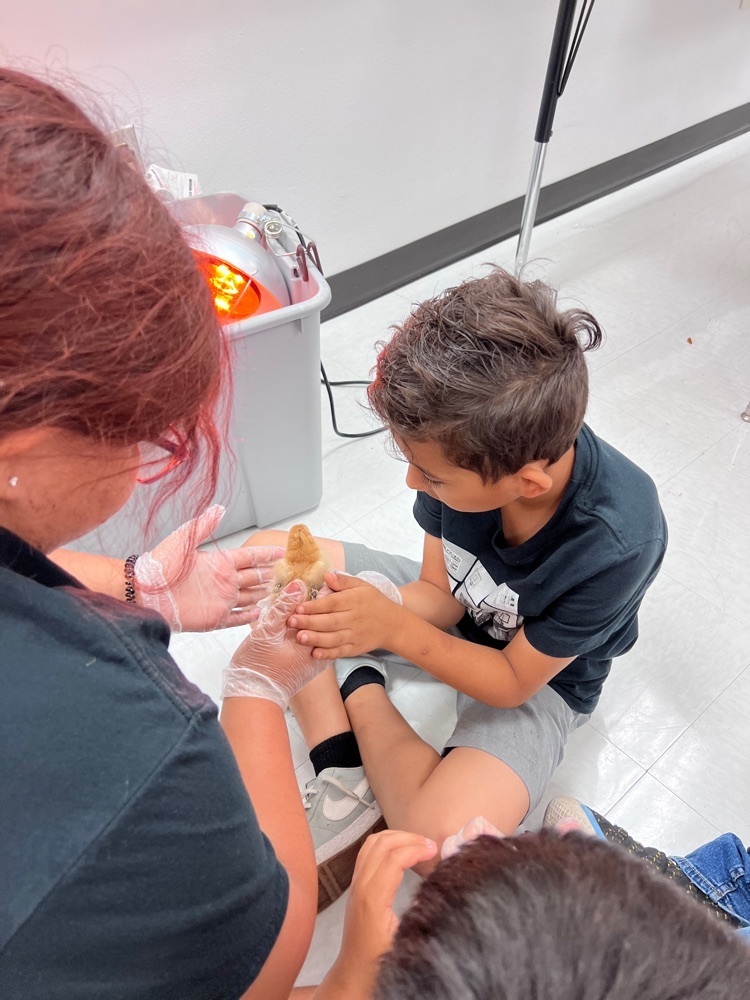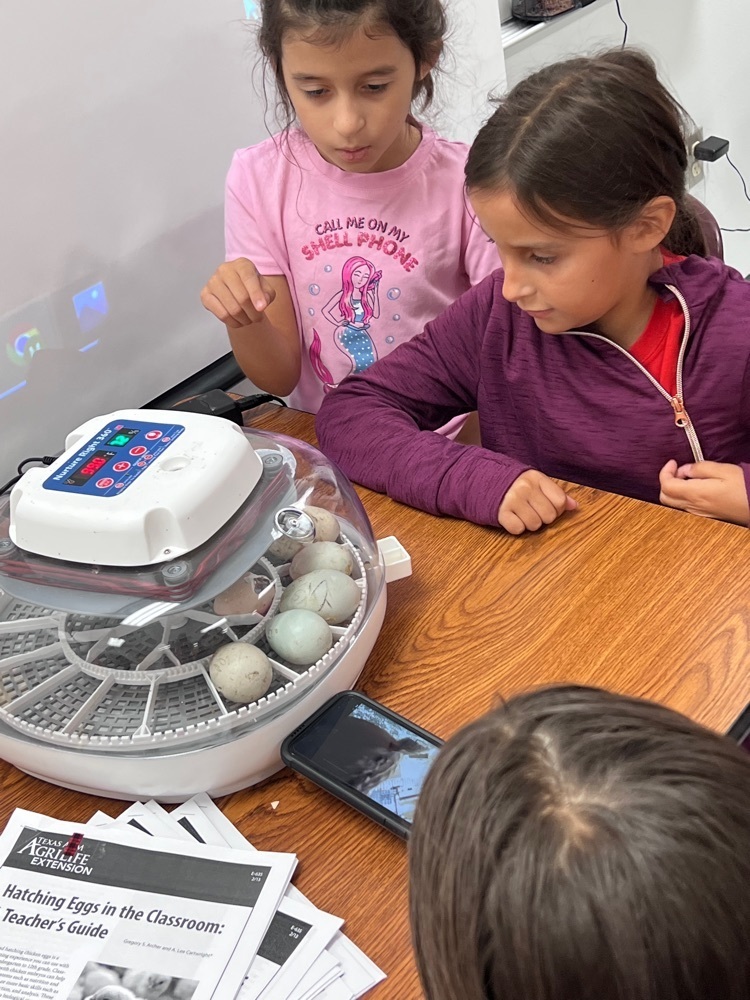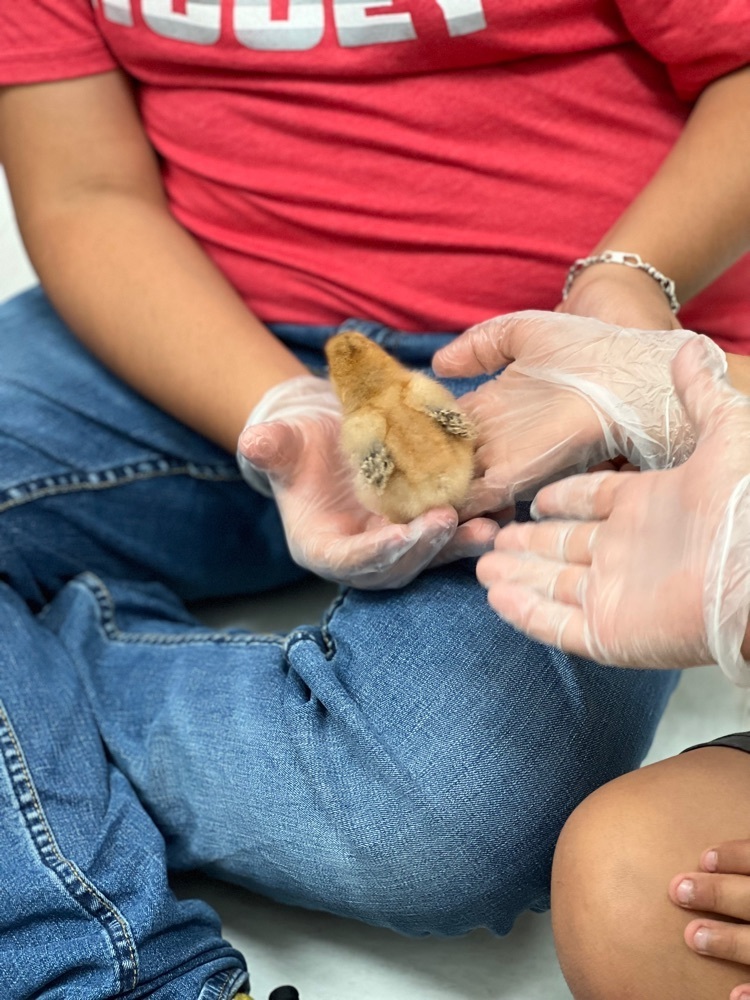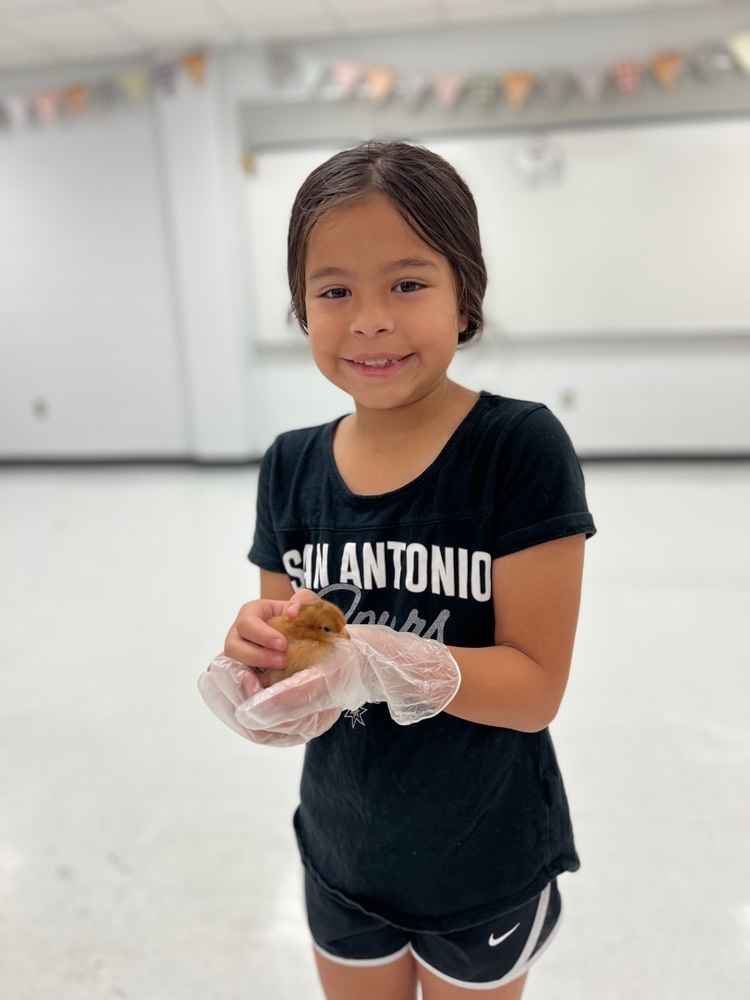 Cooking 101 made homemade chili today!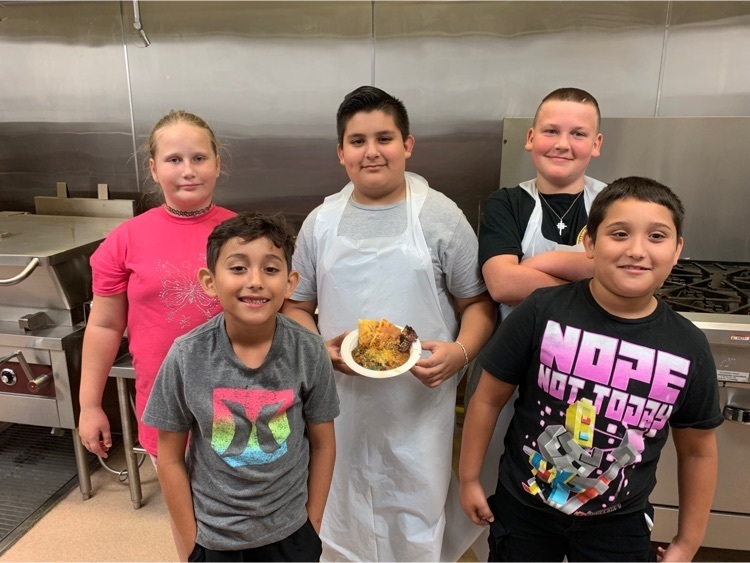 Donuts were on the menu today for our summer baking class!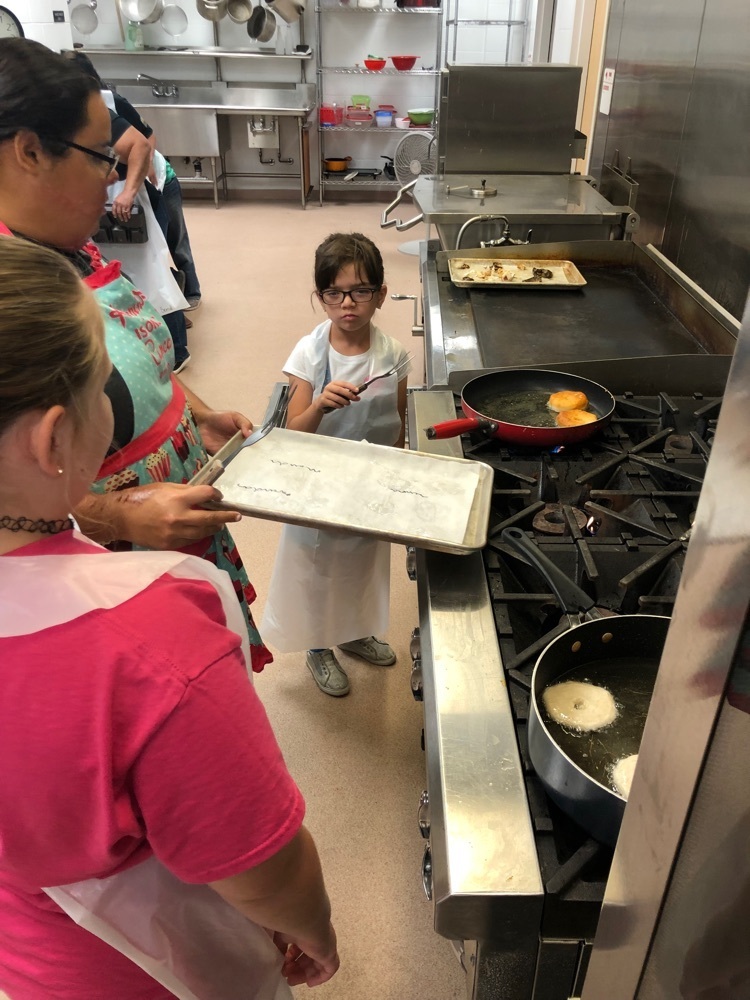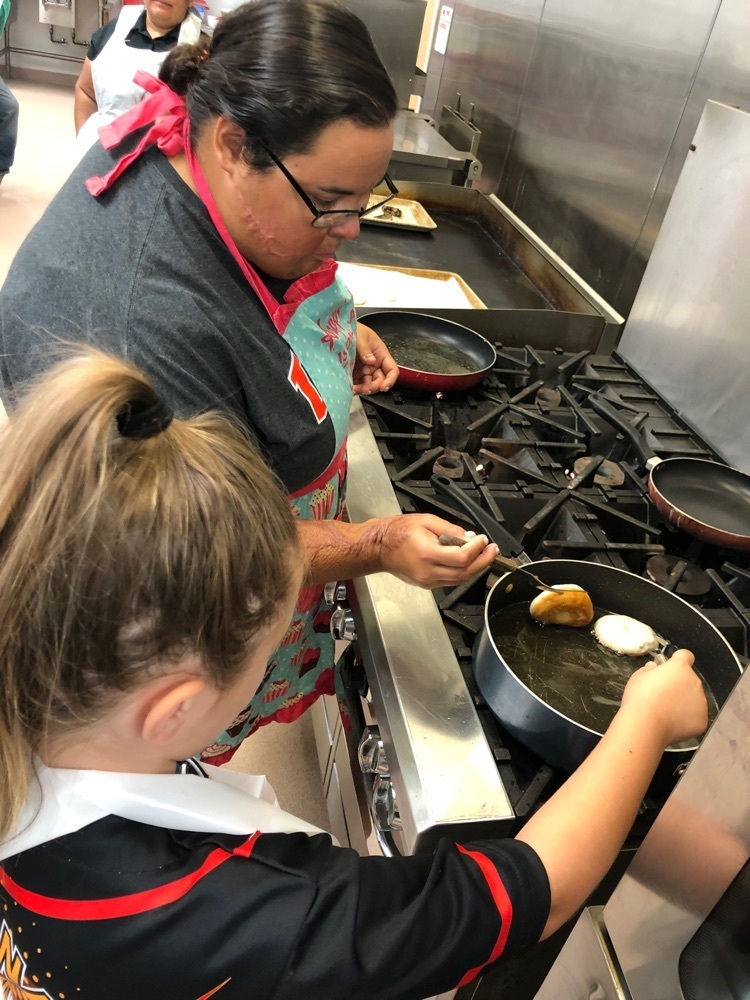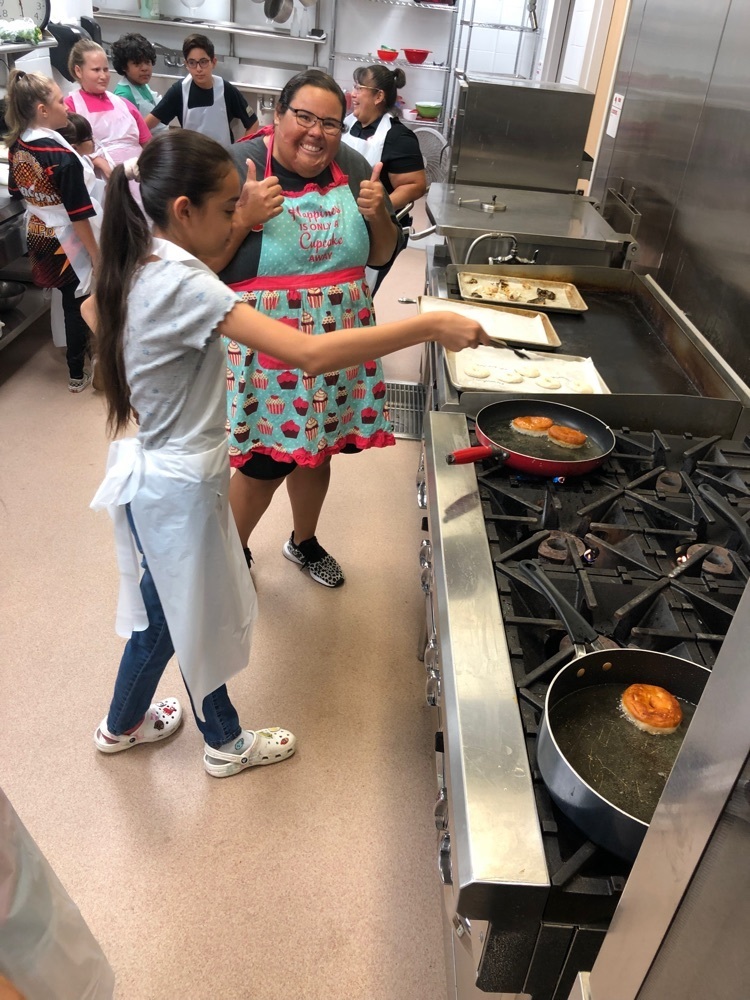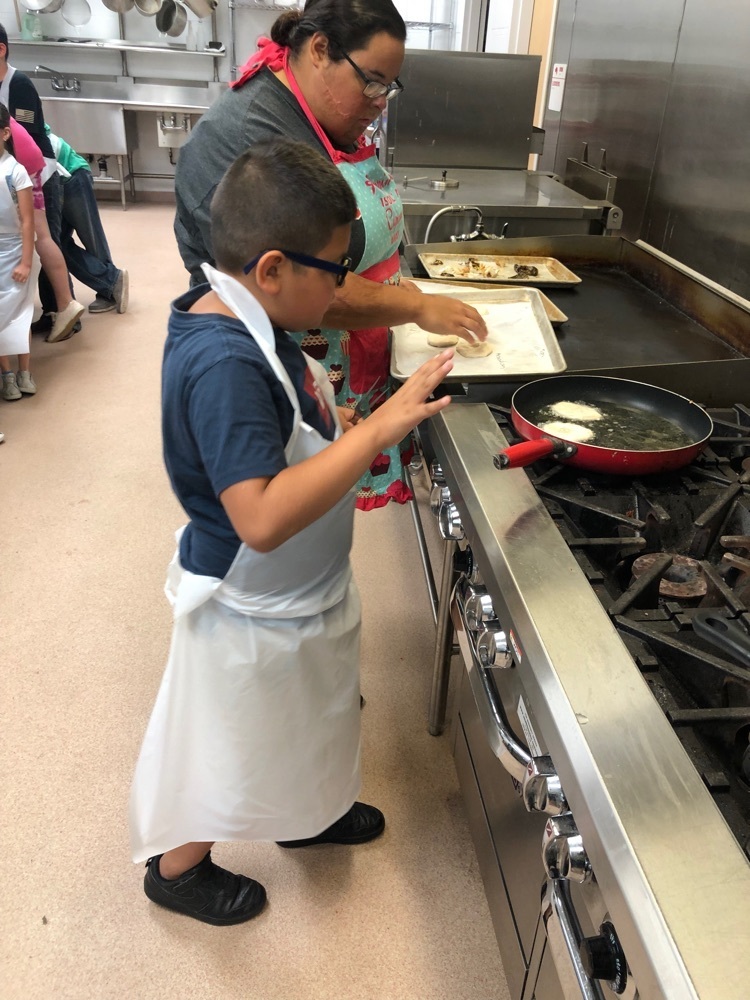 Our Redfish made homemade spaghetti sauce and homemade meatballs in cooking 101. Delicious!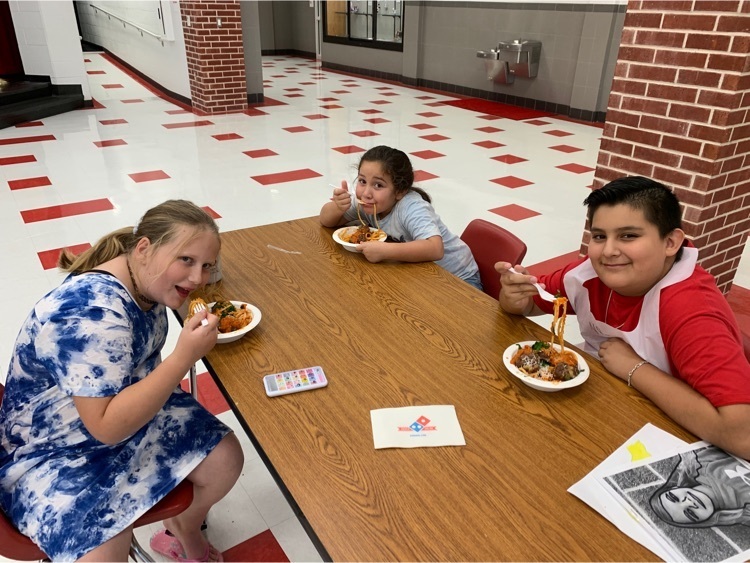 Hatching in the Classroom lesson from Texas A&M Agrilife Extension agency is a hand-on way for students to review egg production and anatomy, even a fun project that allows them to dye the chicks feathers with food coloring. The chicks will now hatch purple, green, blue or red. Once they shed their baby feathers, they will return to their normal breed color. It was a great learning experience for Austwell-Tivoli students!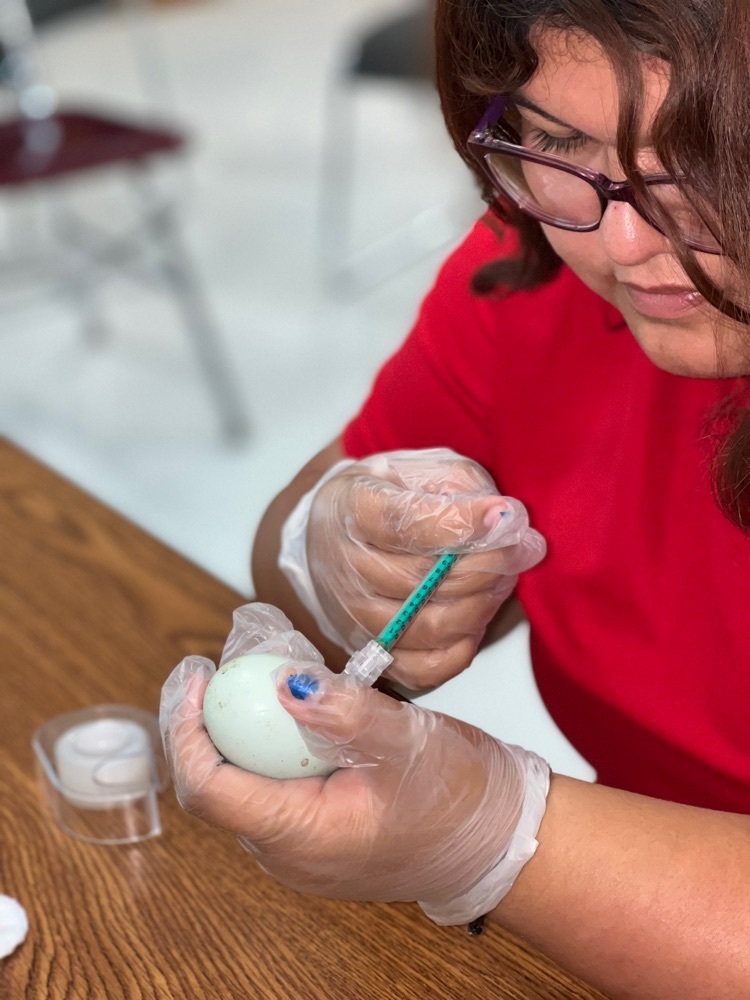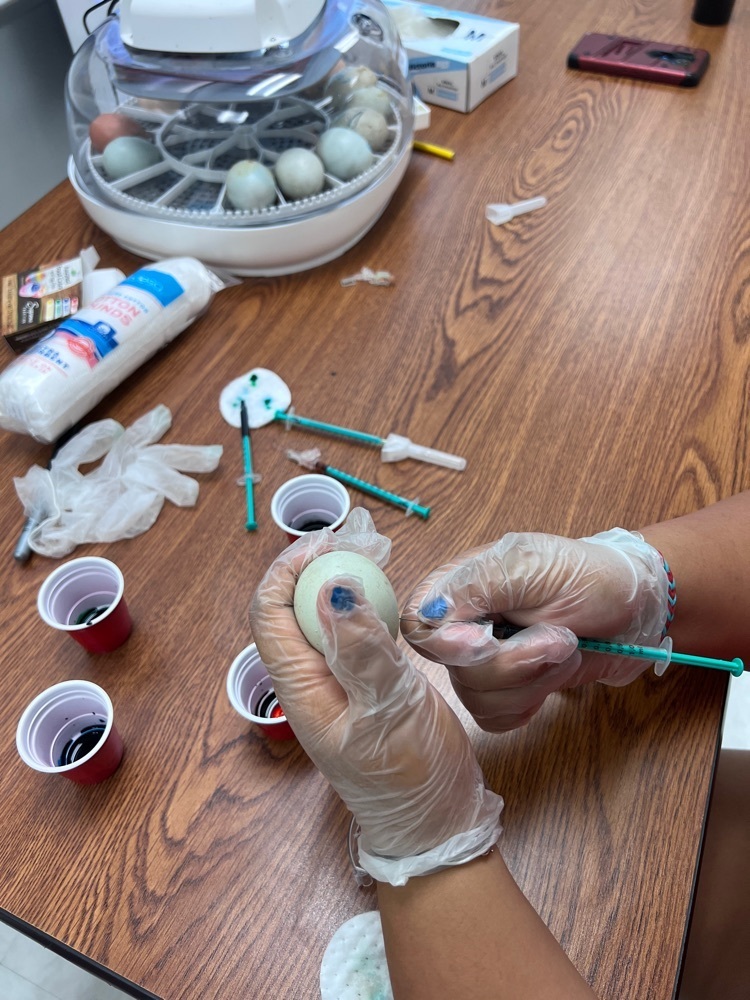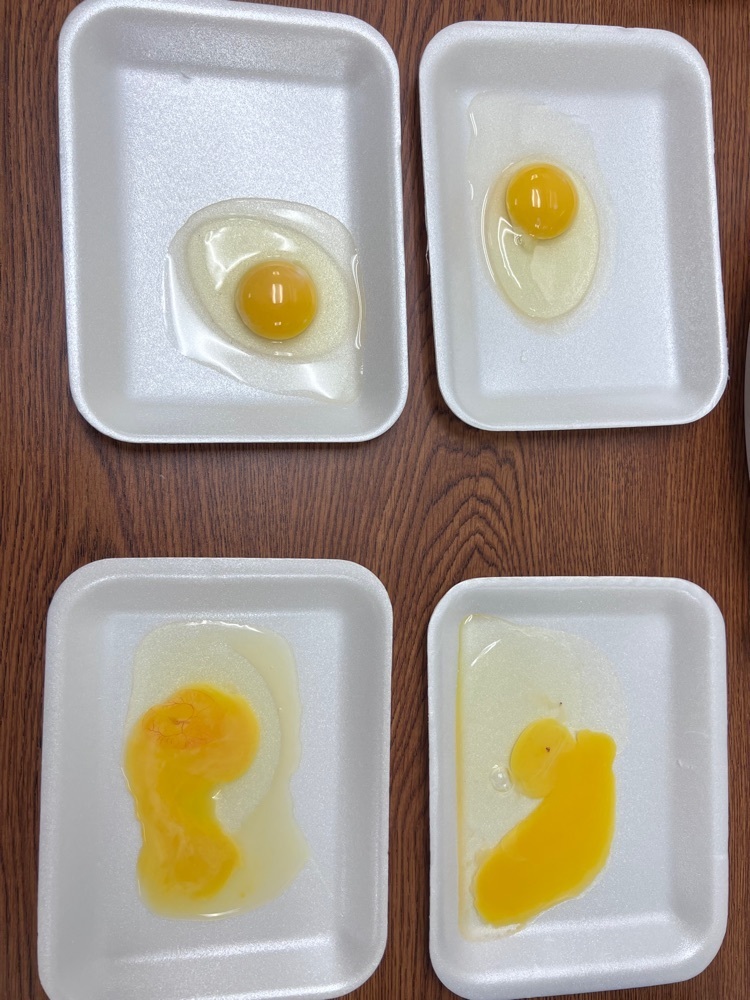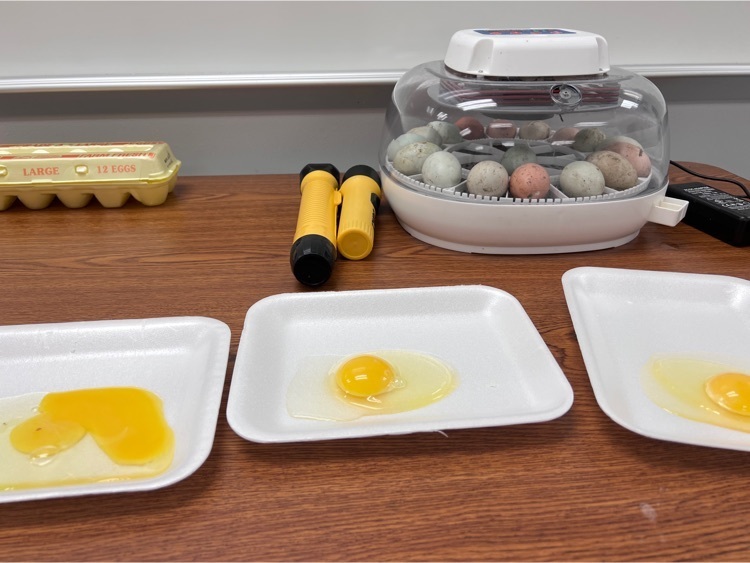 The summer baking class made their first assignment today, SNICKERDOODLES! #goredfish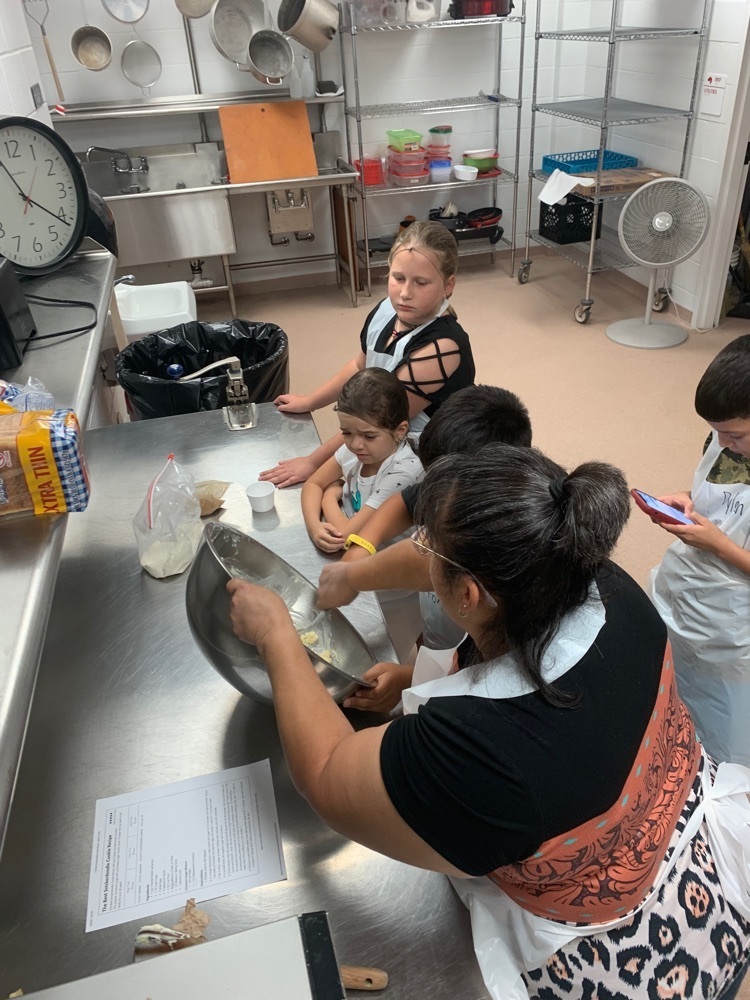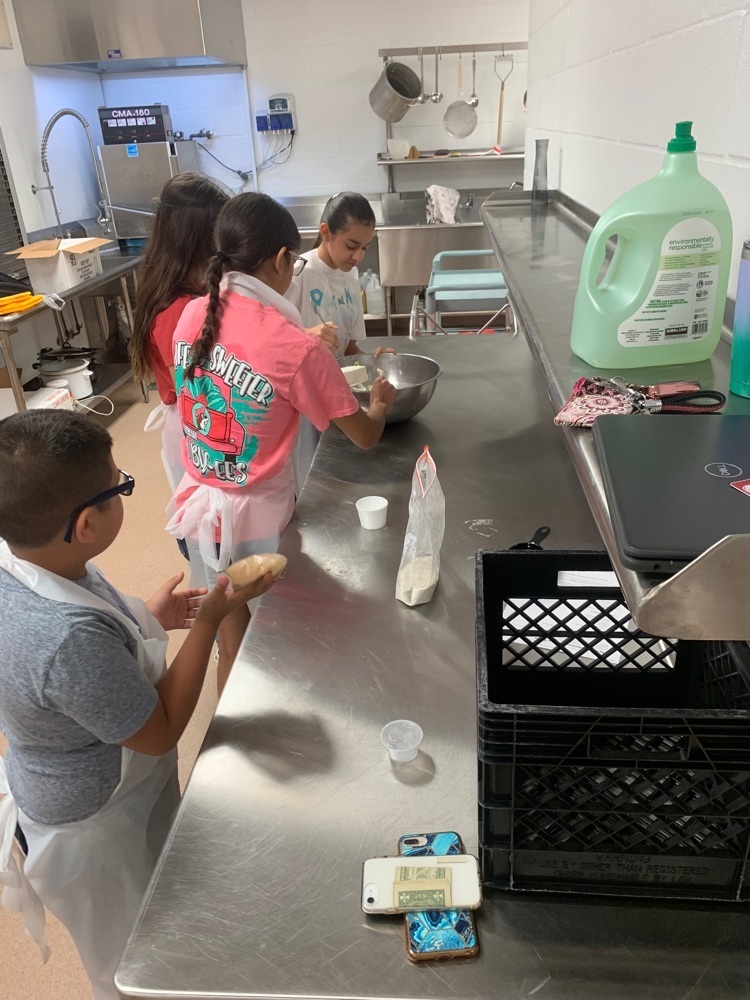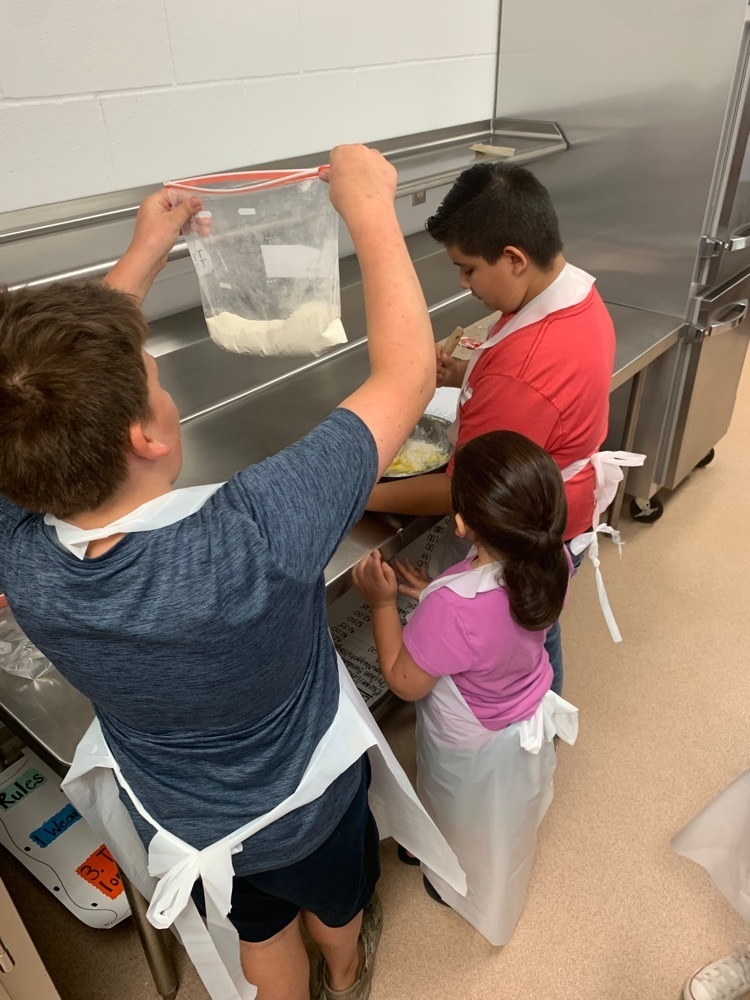 Students created 3D holograms in STEM Lab today. Way to go, light-benders!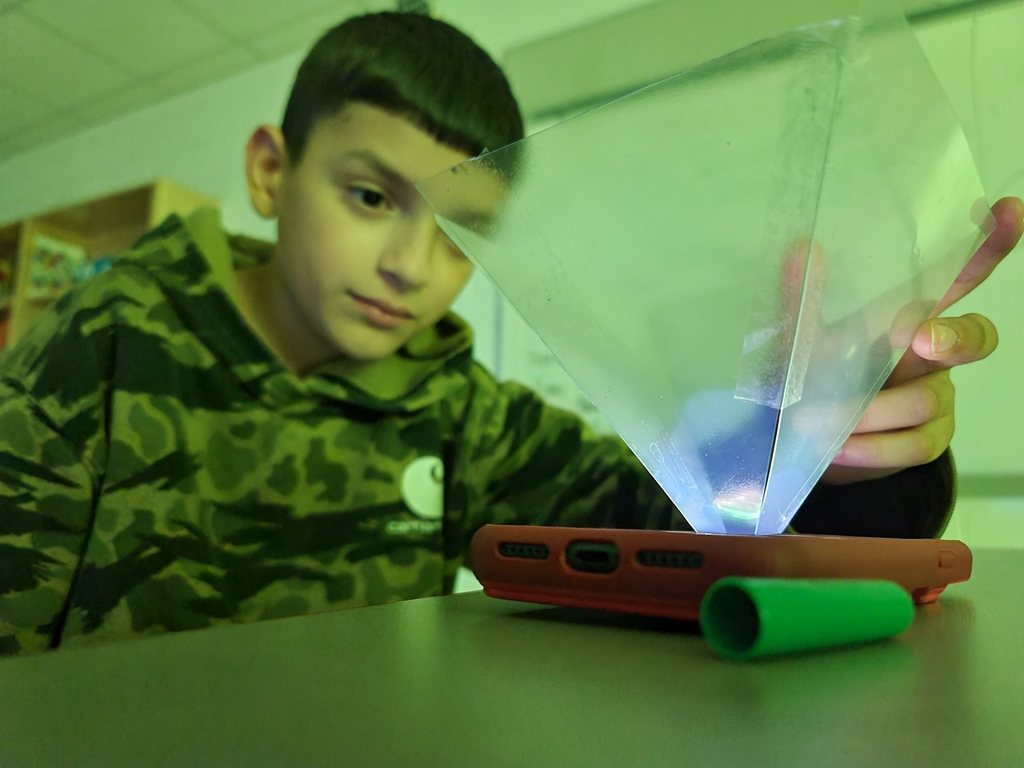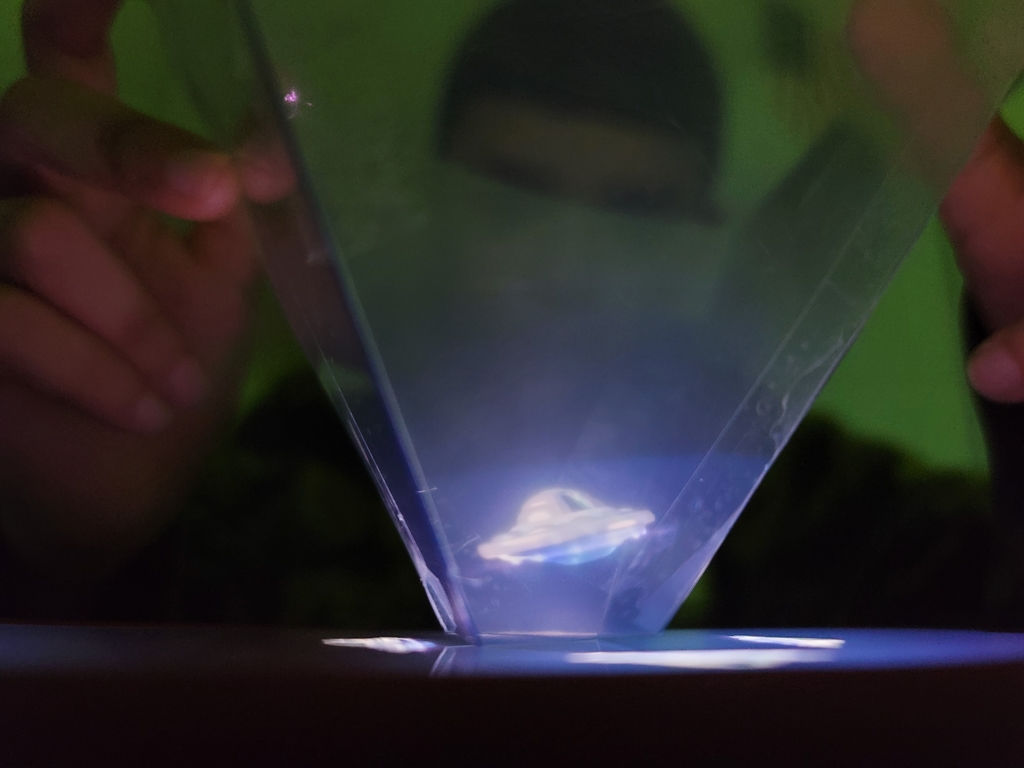 Thank you Rev. Charlie Schuler for making it possible for every student in my class receive a copy of our class book. You are amazing! I hope you enjoy your signed copy.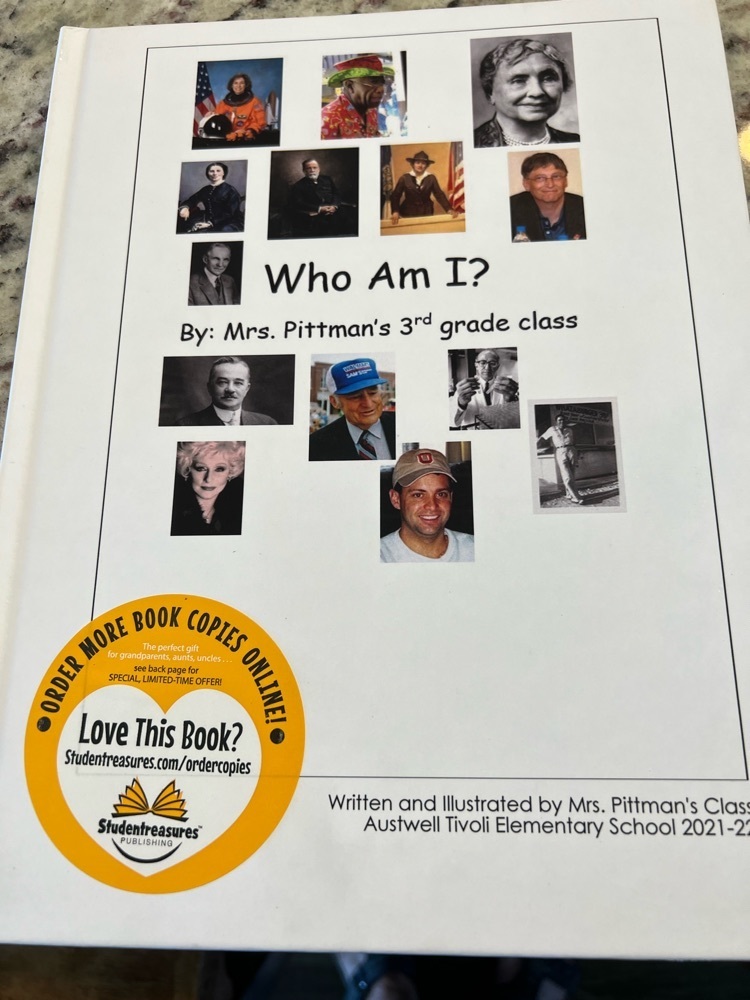 A-T Redfish are currently cooling off with an Ice cream Social & some Trivia fun!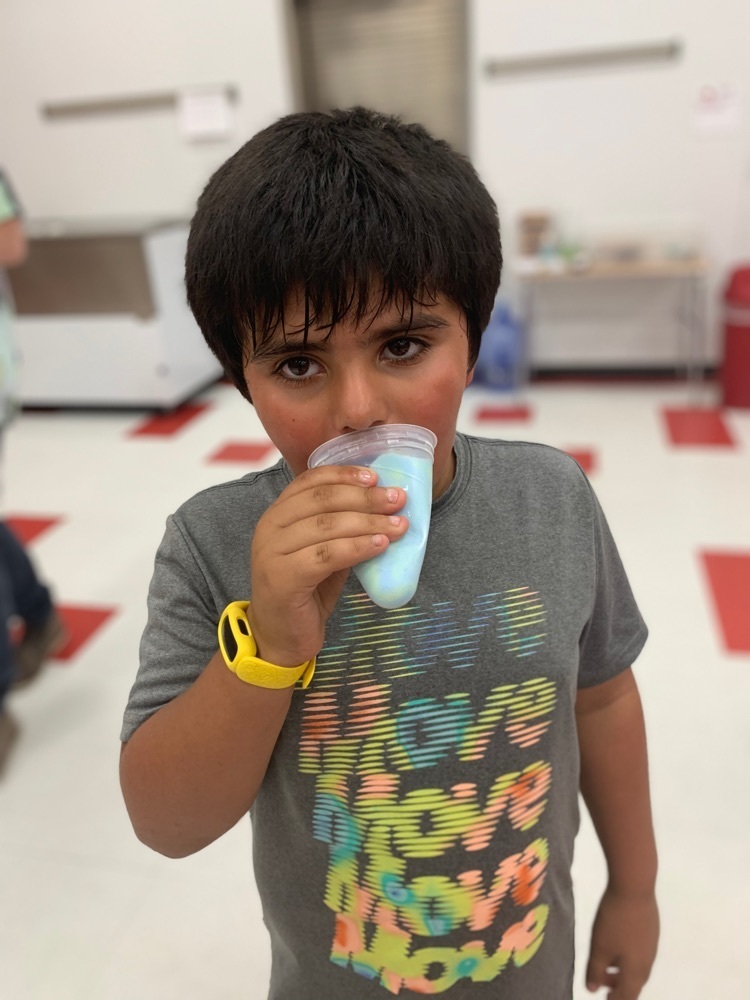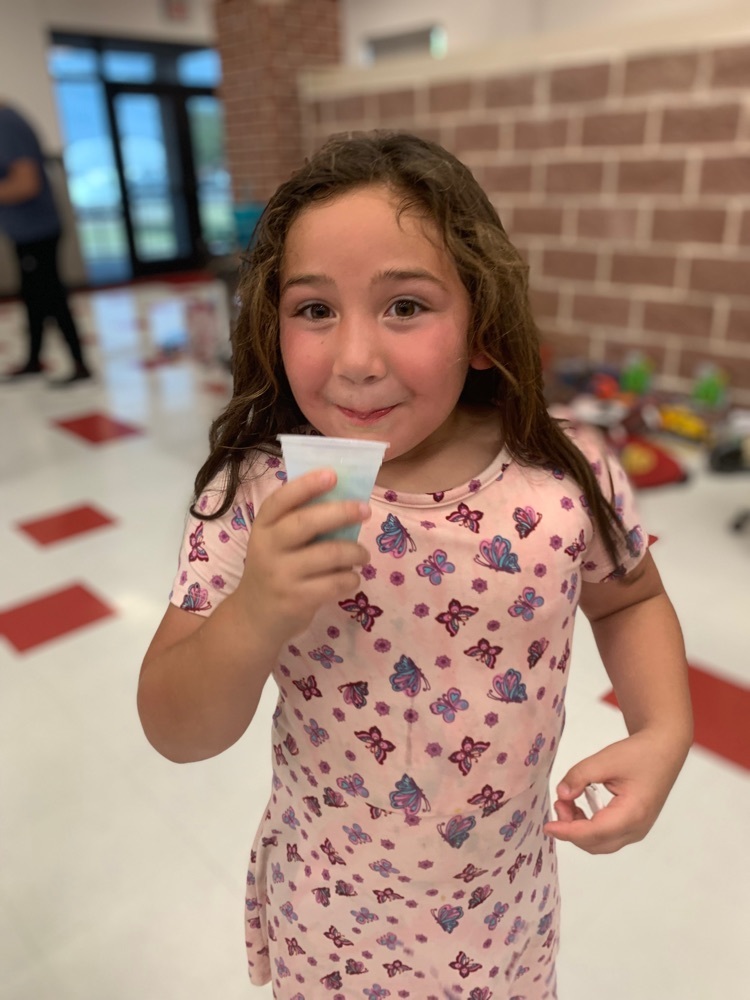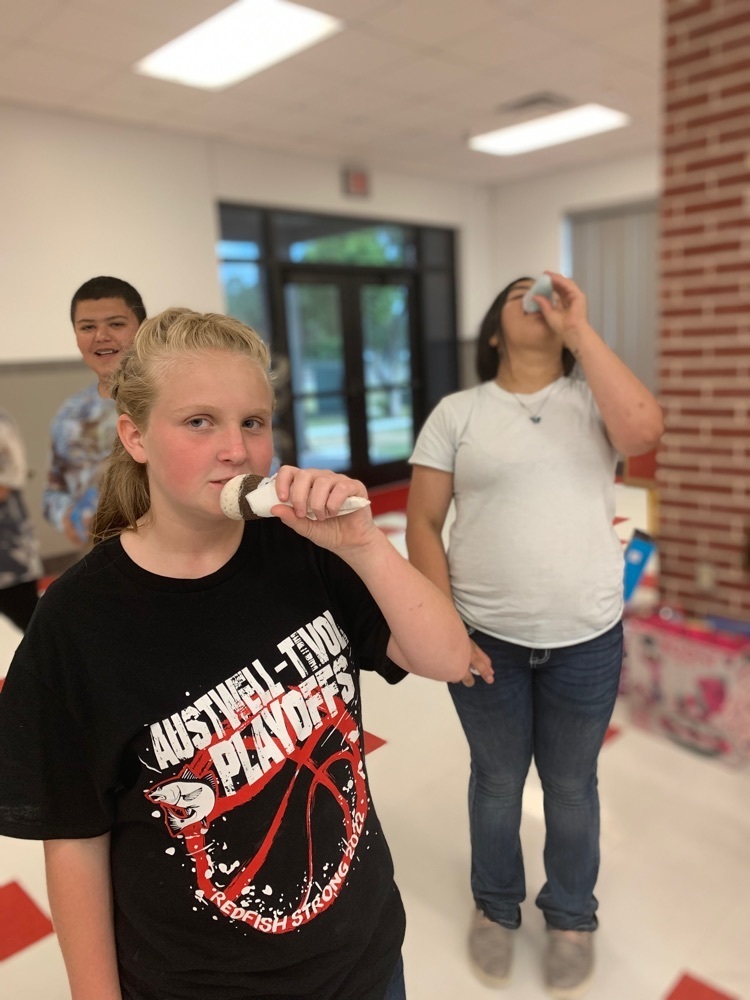 A-T Scavenger Hunt Happening now!!