Day 2 has started here at Regional Tennis in Bryan! Go Redfish!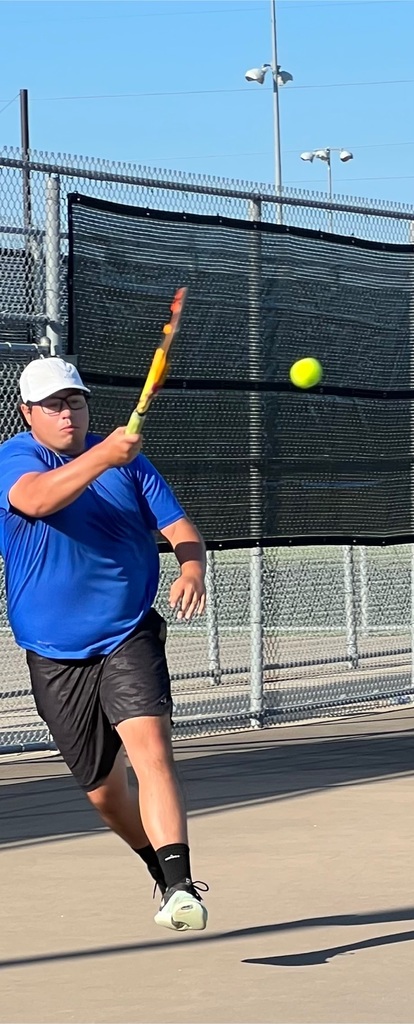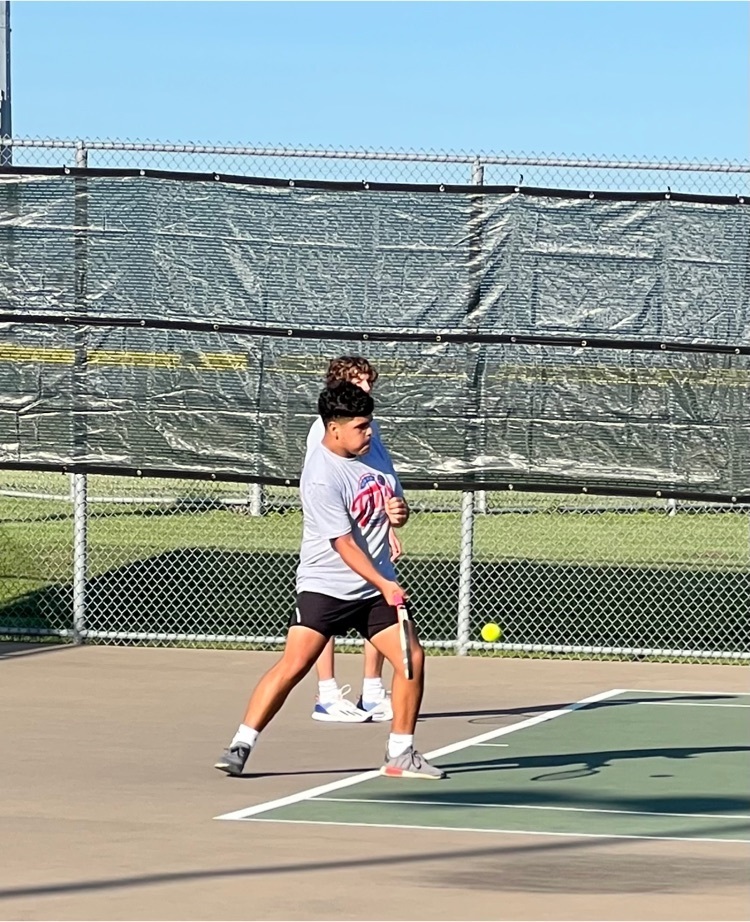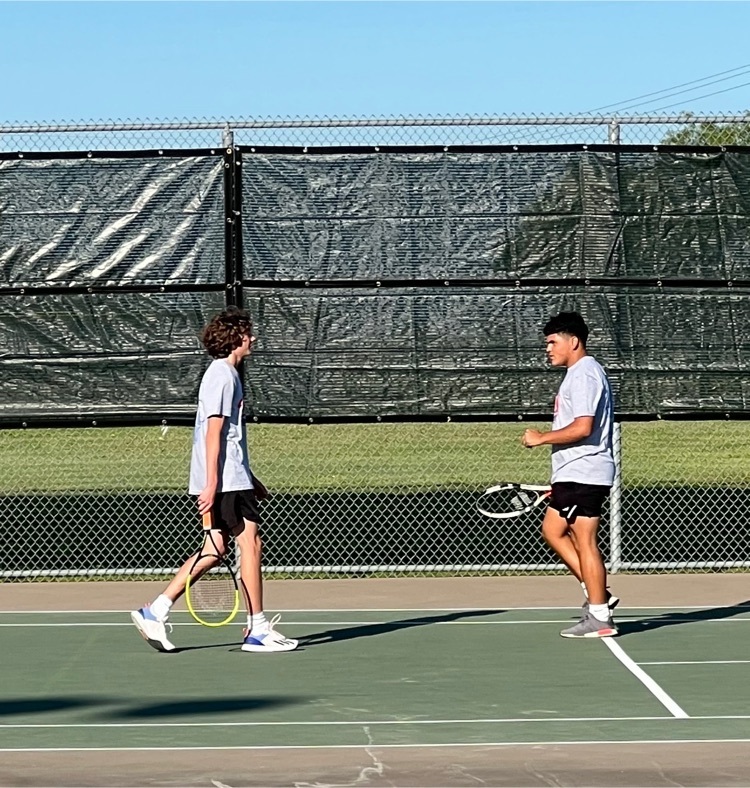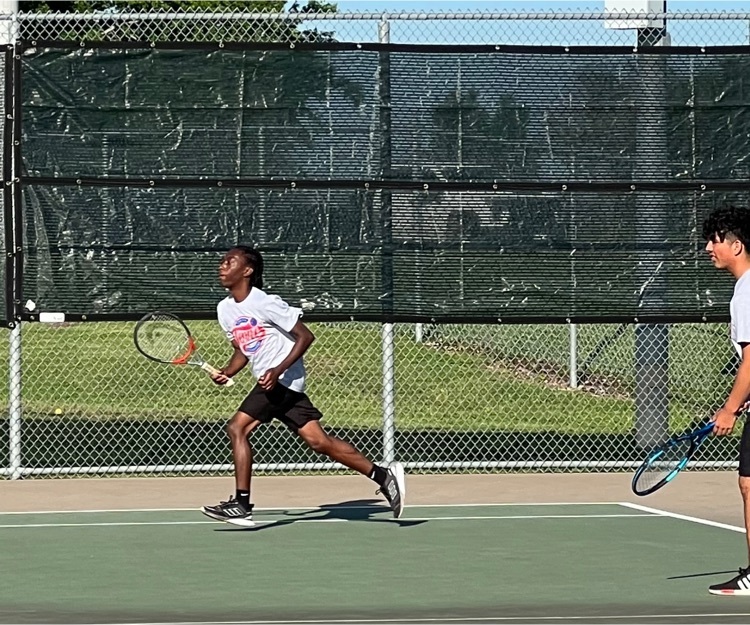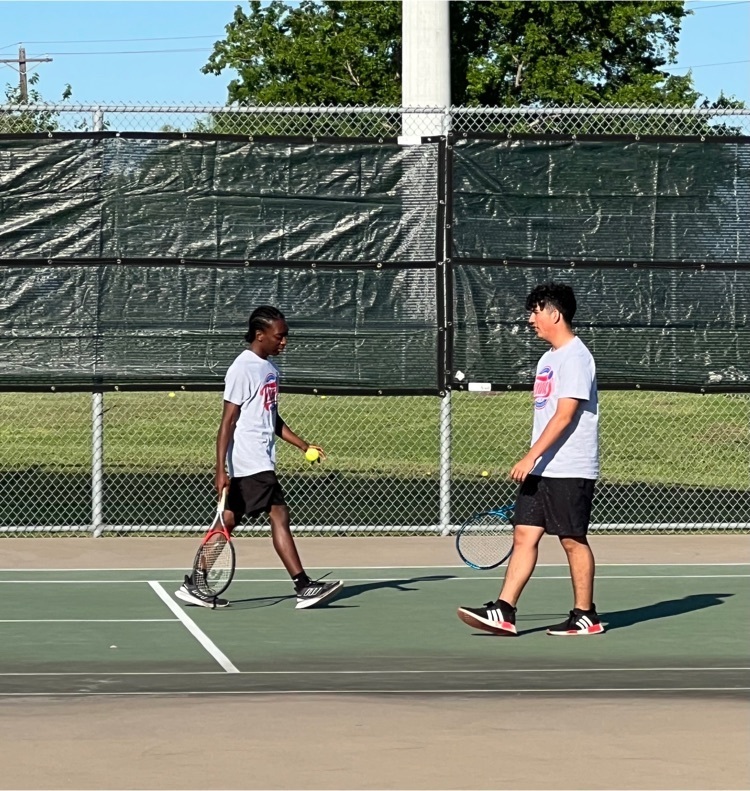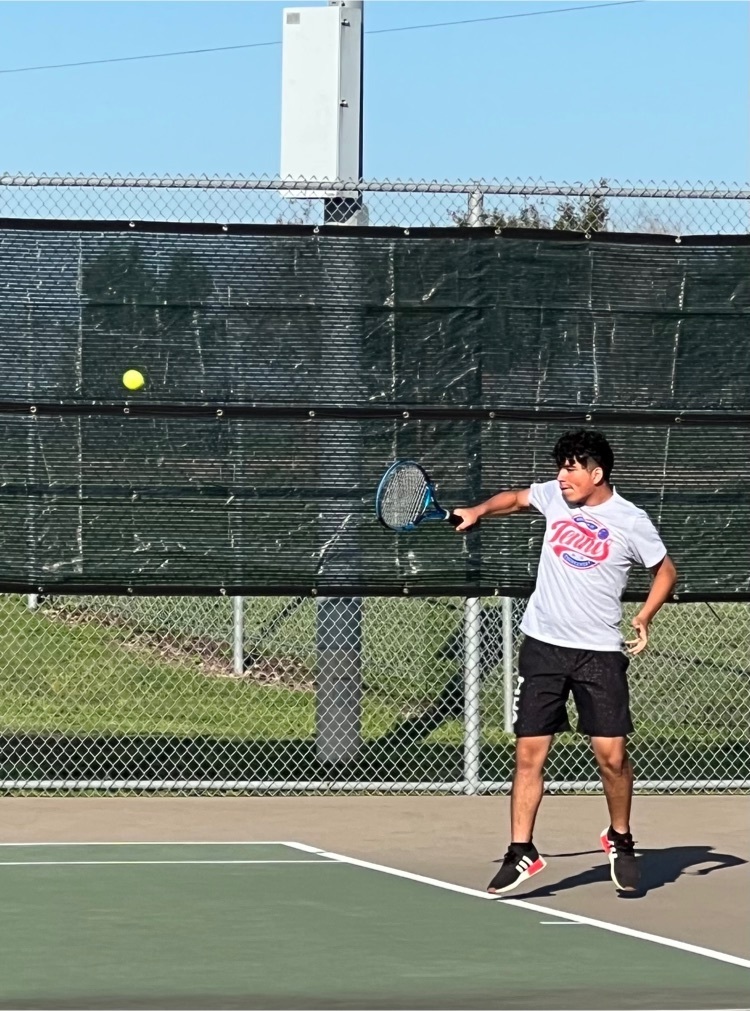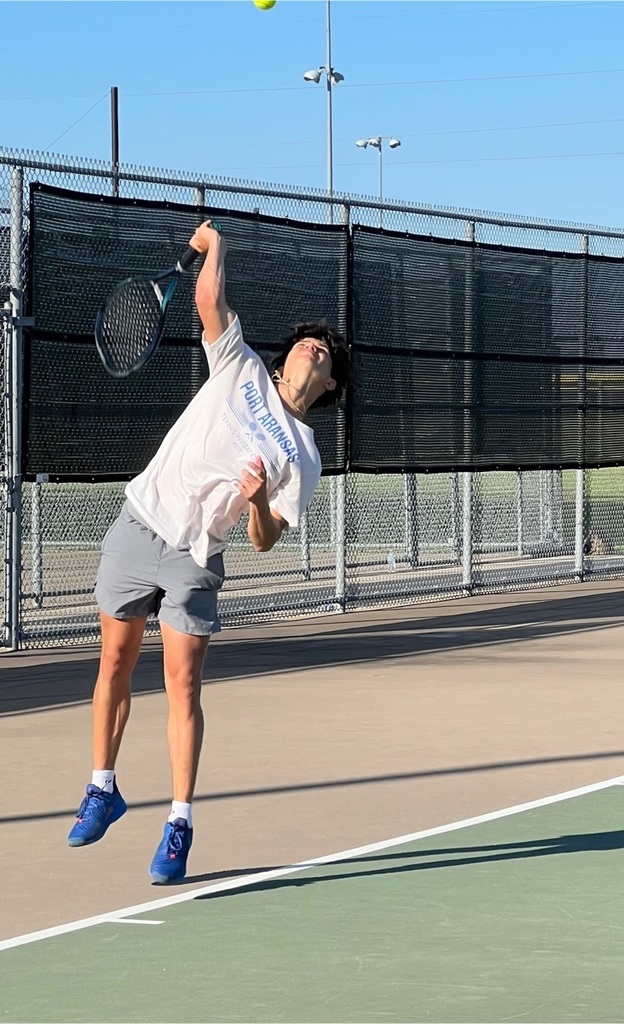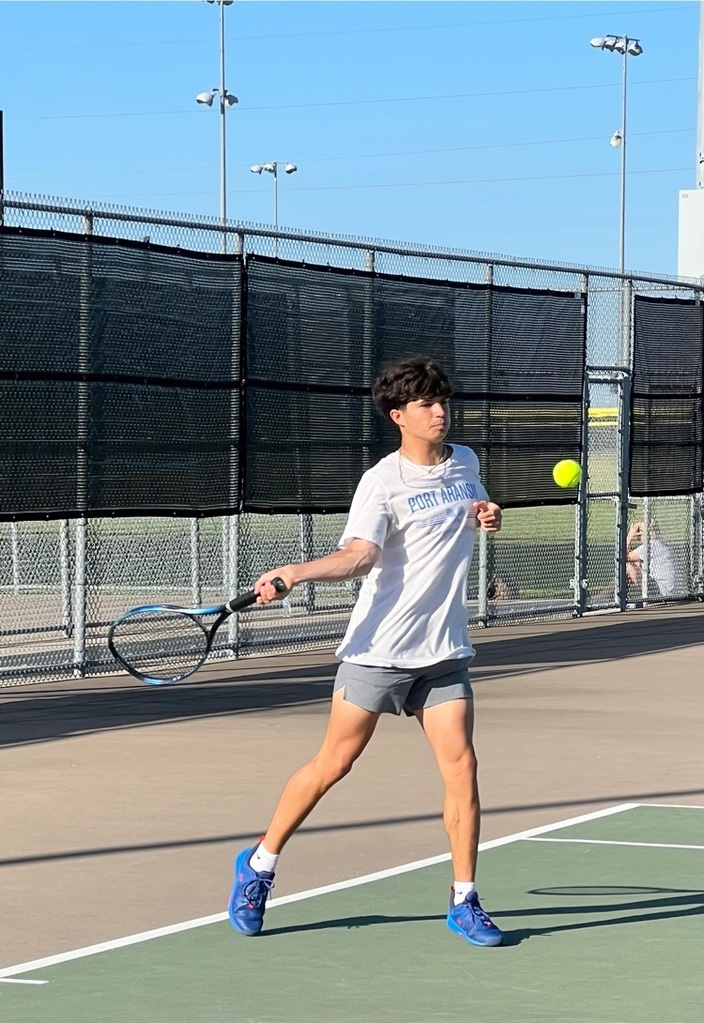 ATISD's mixed doubles teams playing at Regional Tennis. All seniors on the court!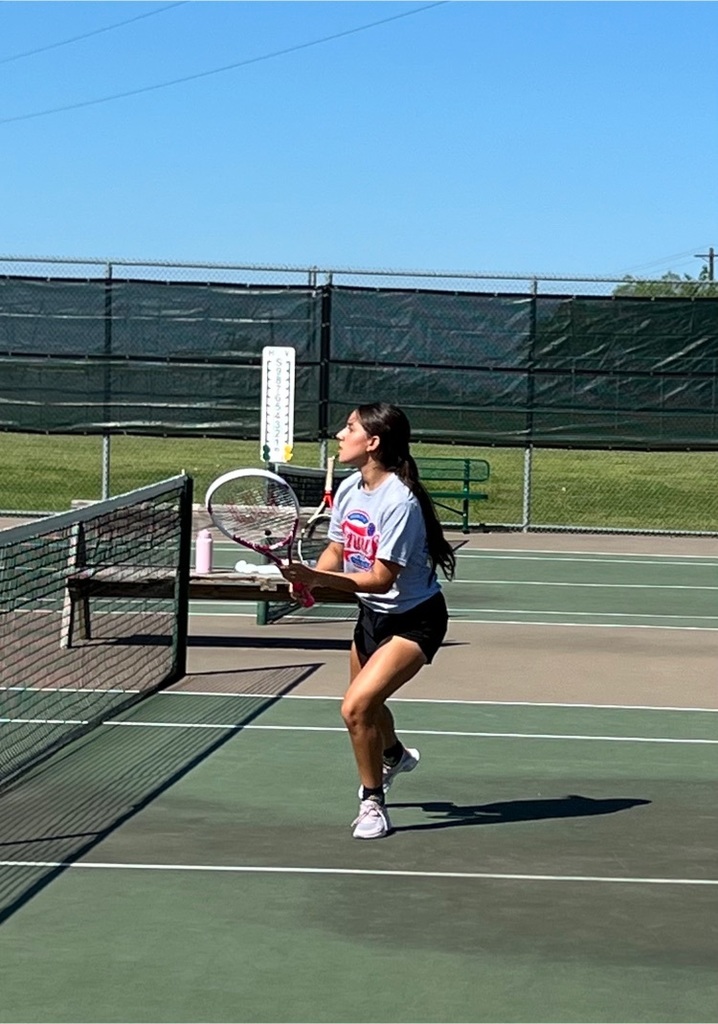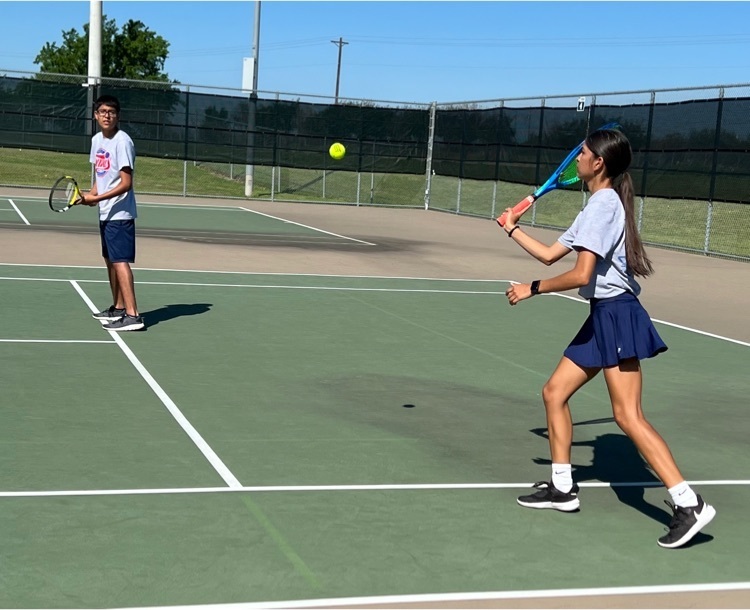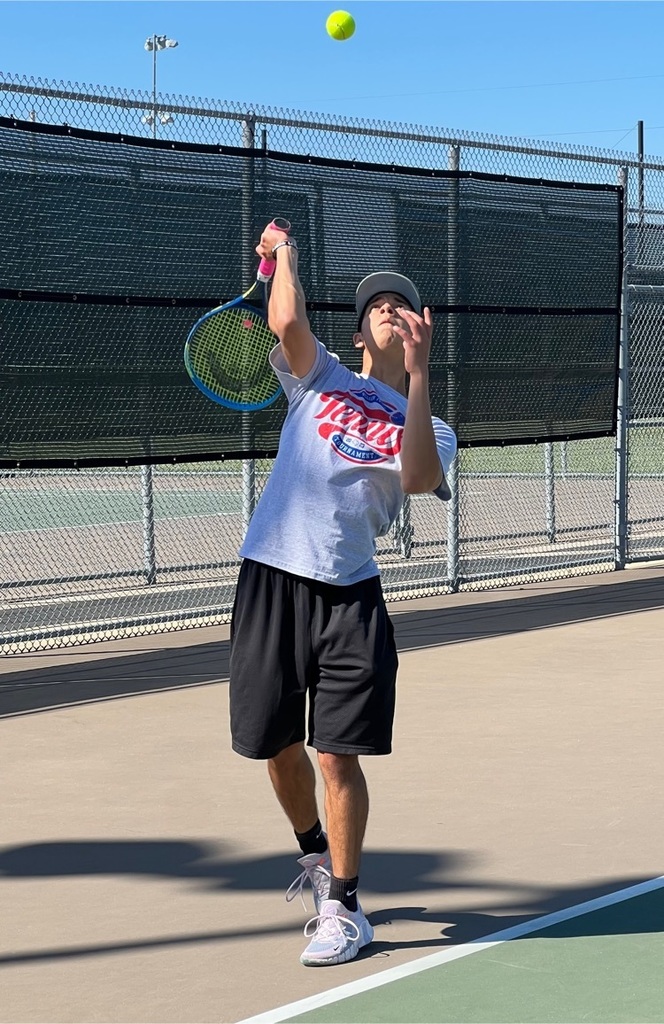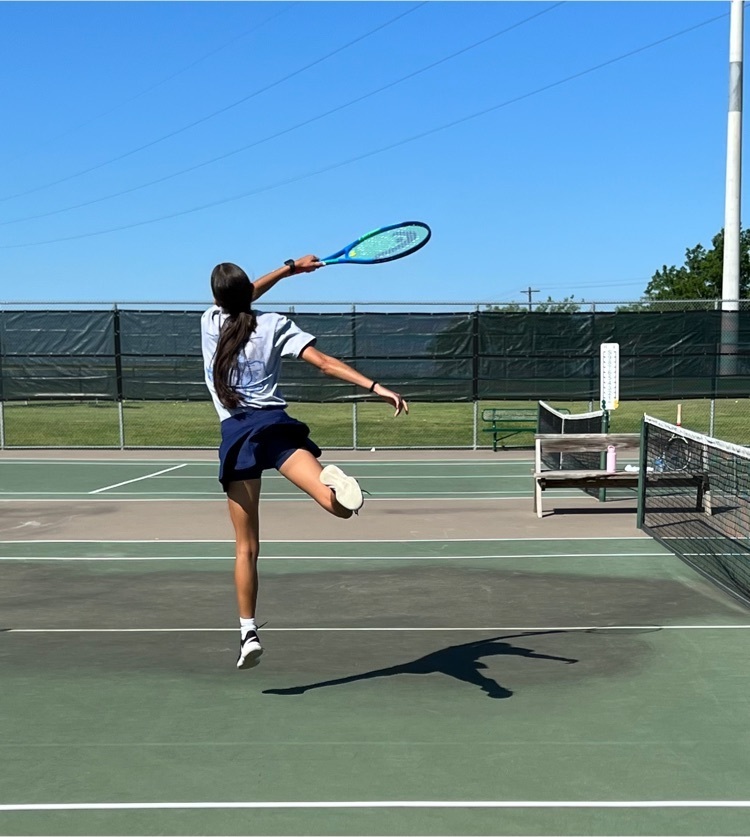 ATISD, your boys singles 3rd place Regional Tennis medalist!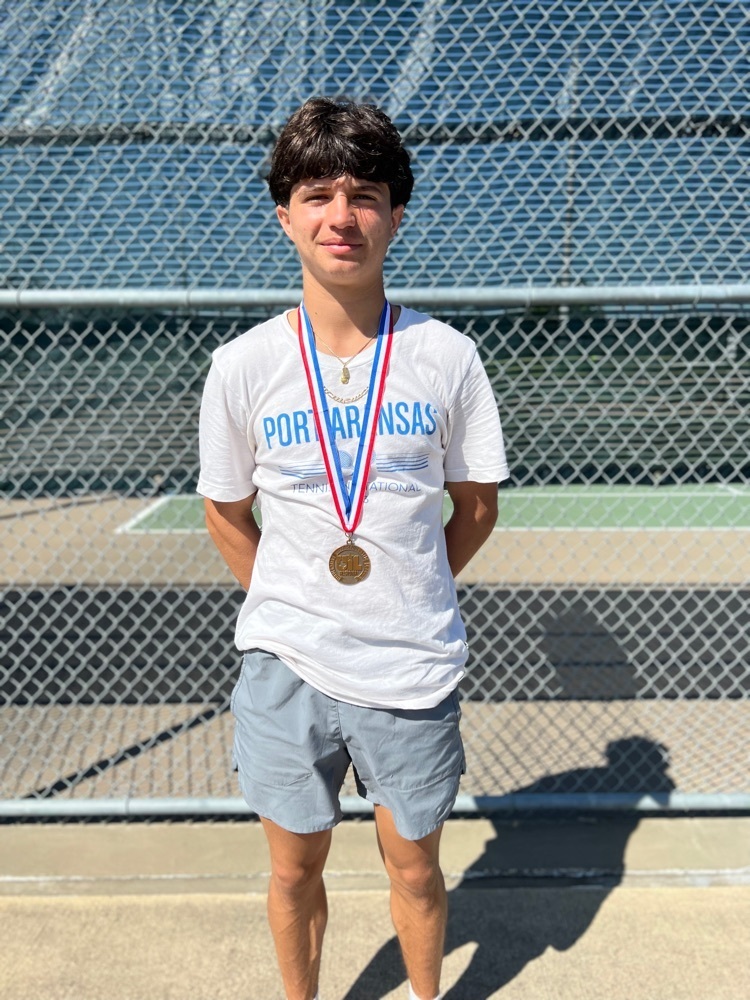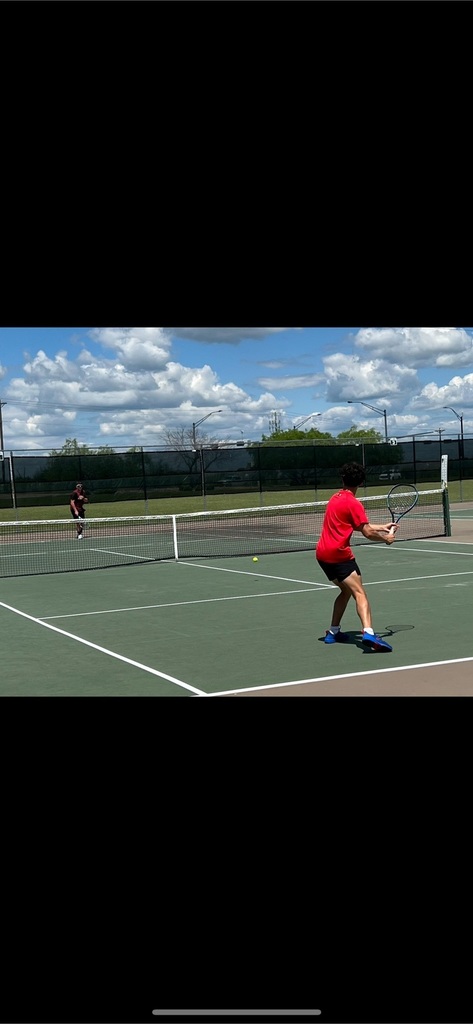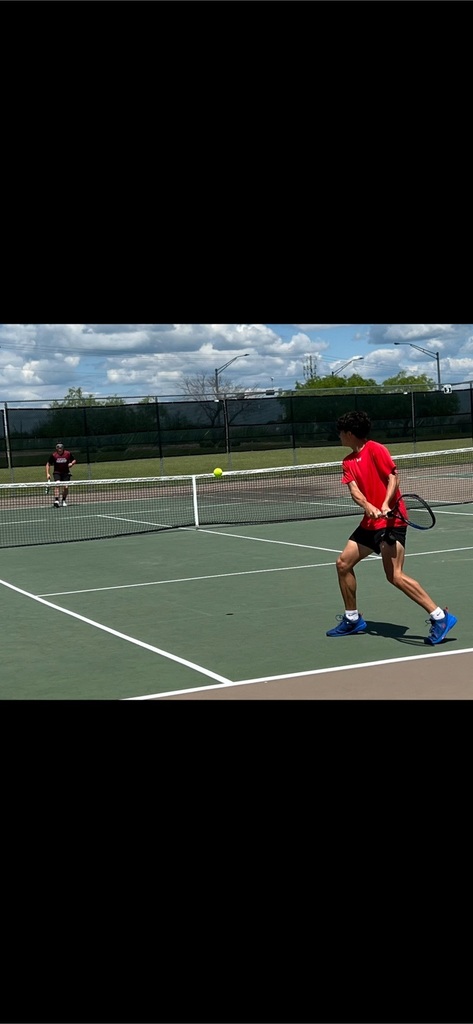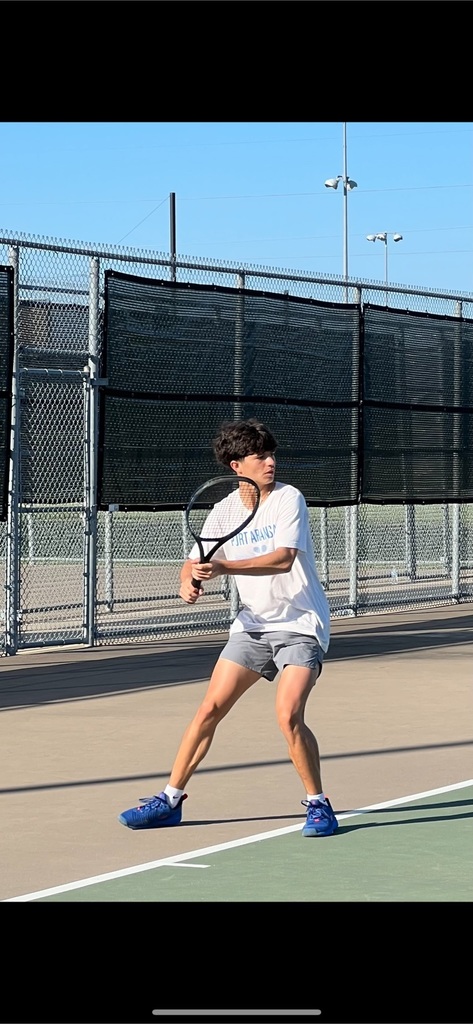 ATISD mixed doubles both won their first matches at the Regionals.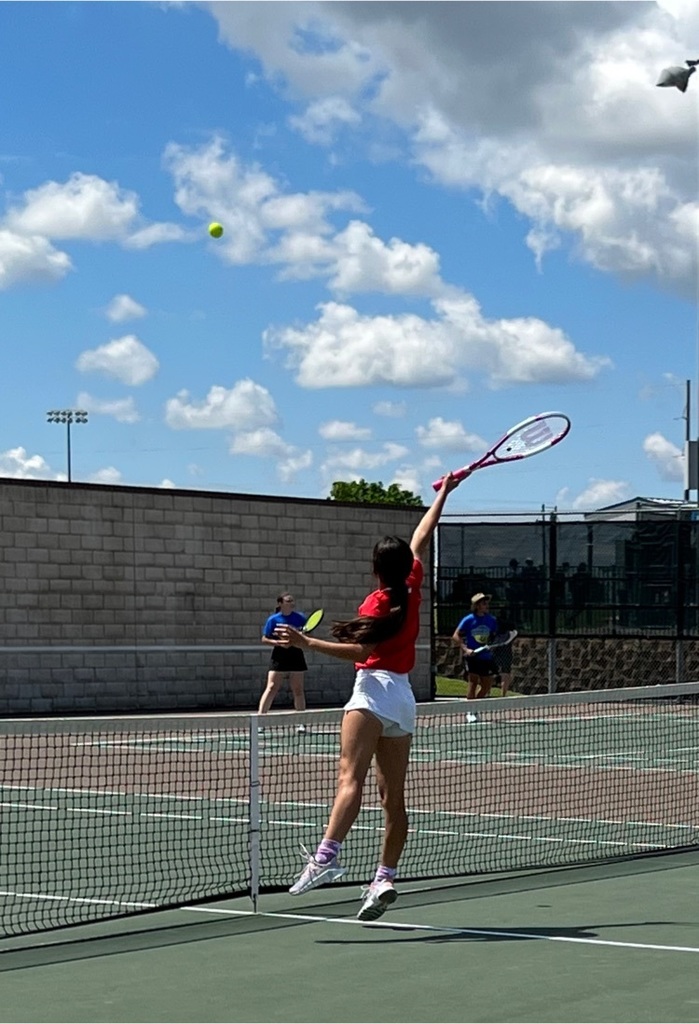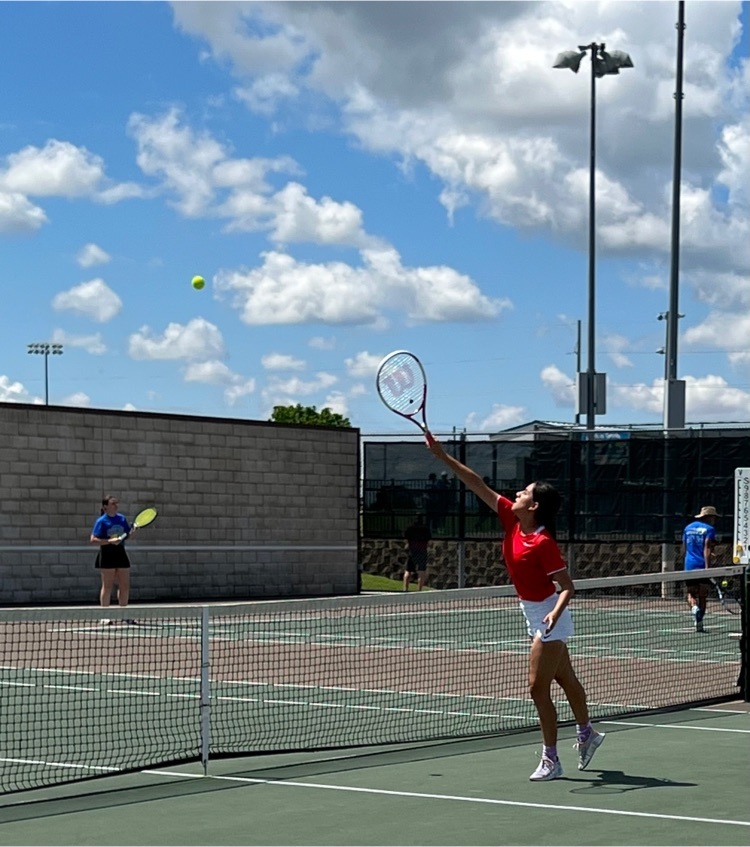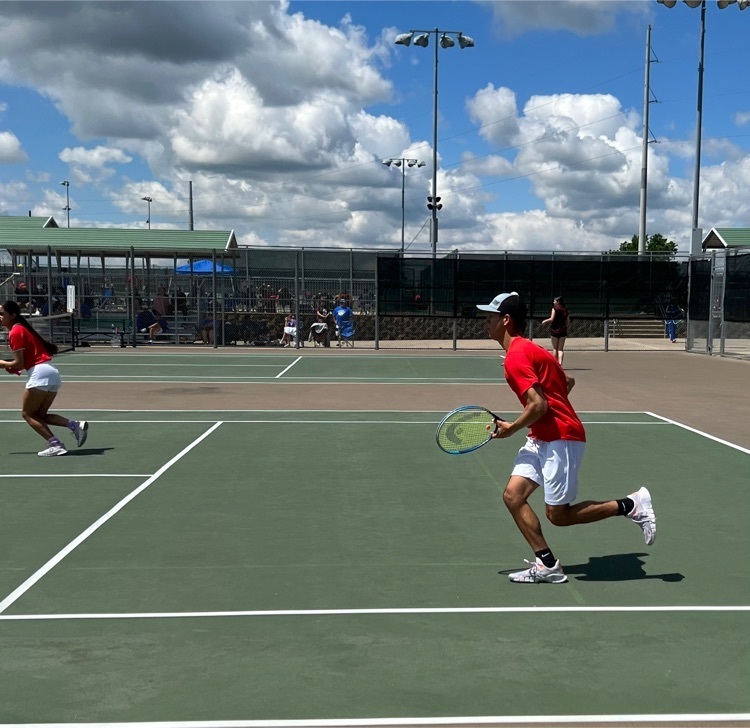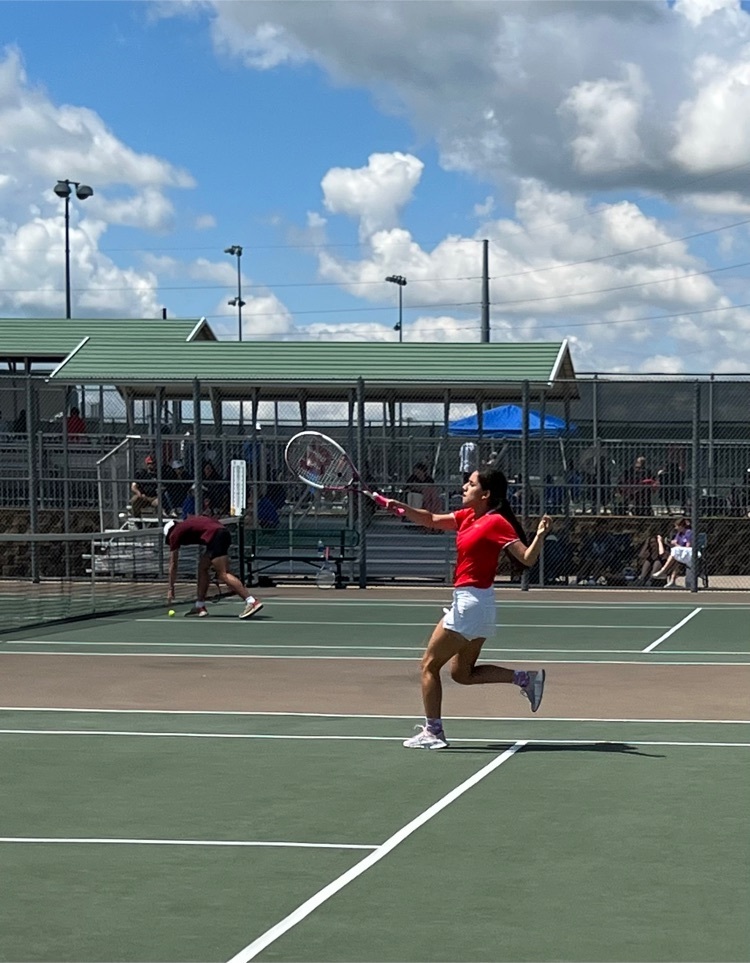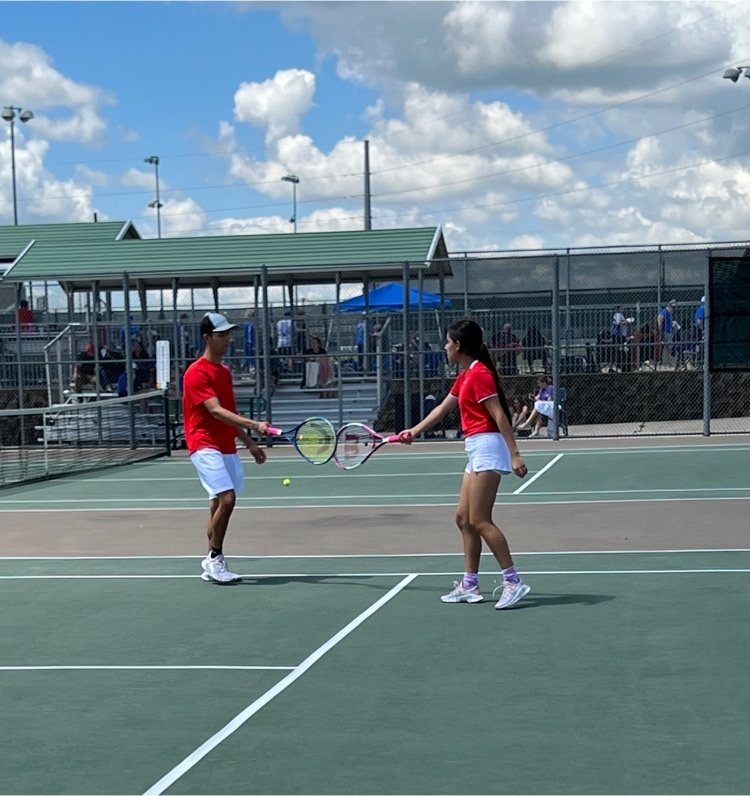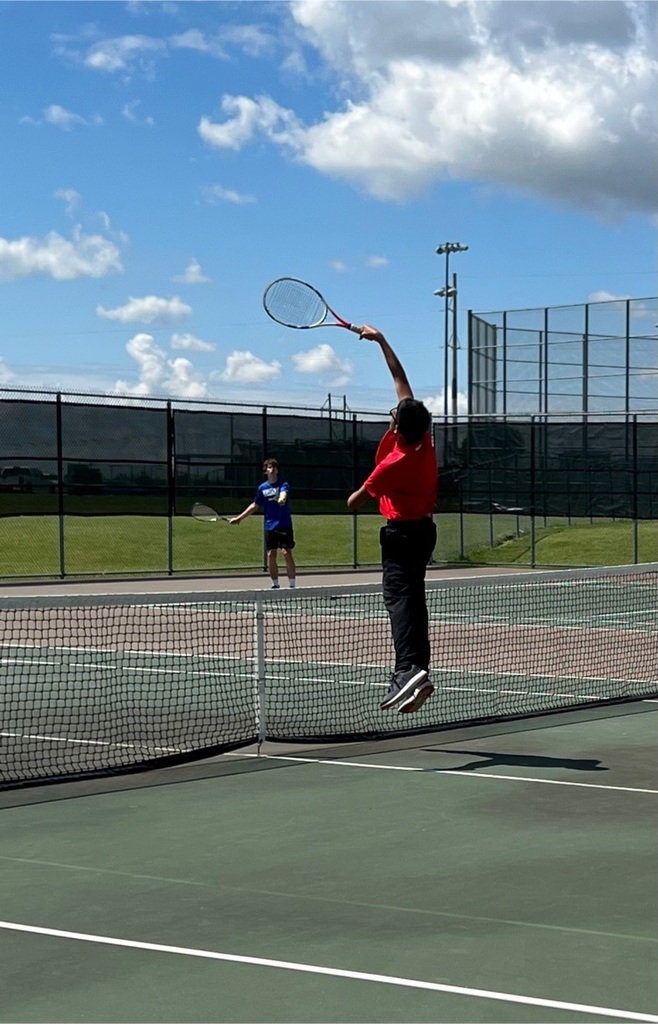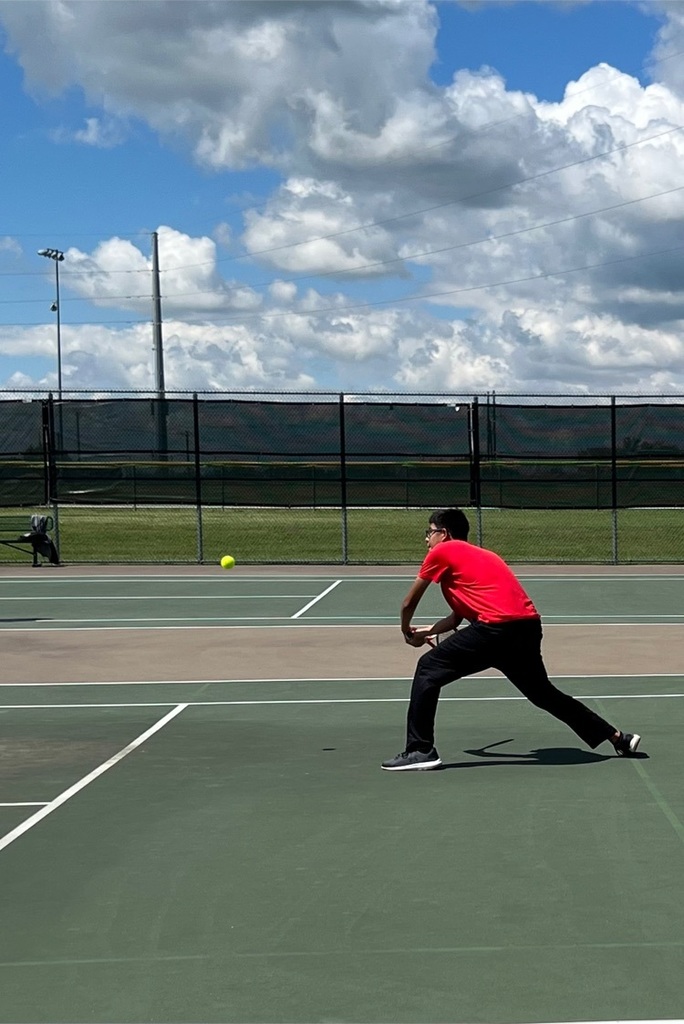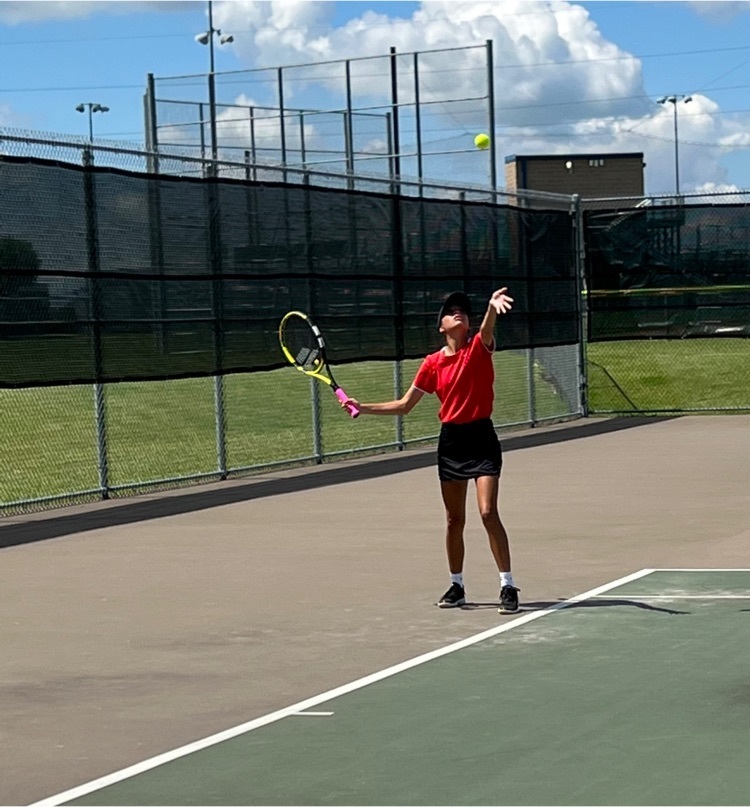 Good Luck to the ATHS Tennis Teams and Coach Crawford as they begin competition at the Regional Tournament in Bryan @ Rudder HS. John Arnim Conner Denton Salvador Alvarado Simon Lumpkins Jayston Harris Adrian Rodriguez Dominick Castrejon Jenelle Moreno Alejandro Ruiz Mariah Martinez Sarah Rodriguez Anauli Reyes Jocelyn Moreno

April 10-14, 2023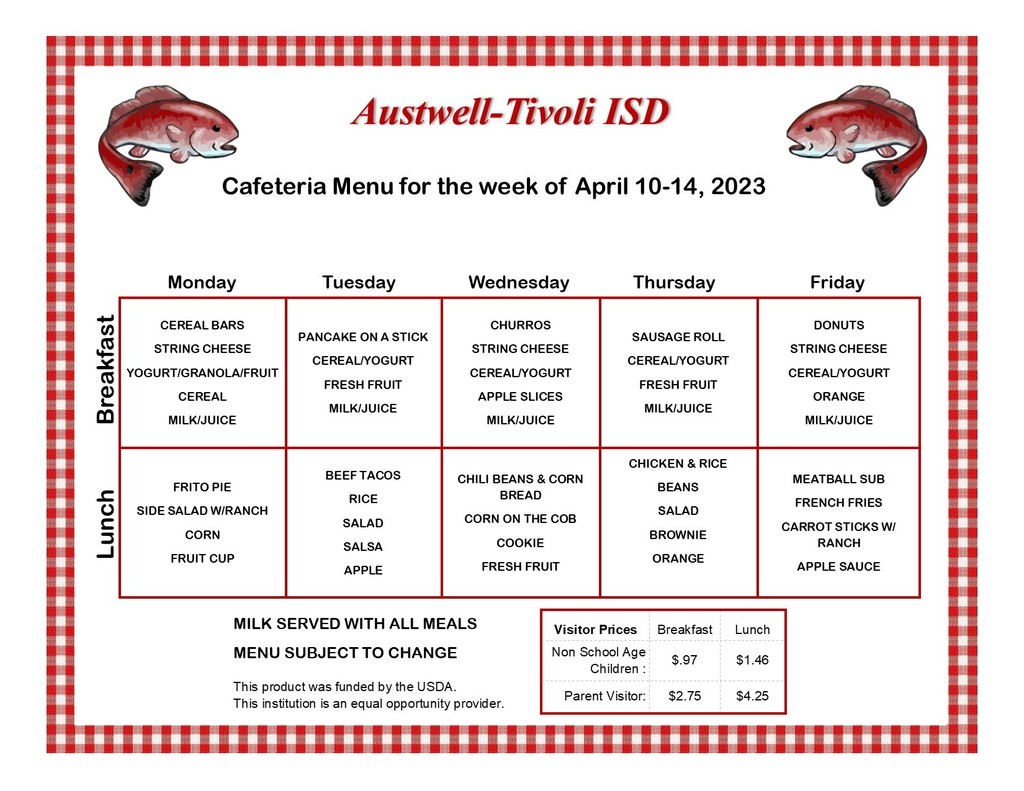 Hoppy Easter!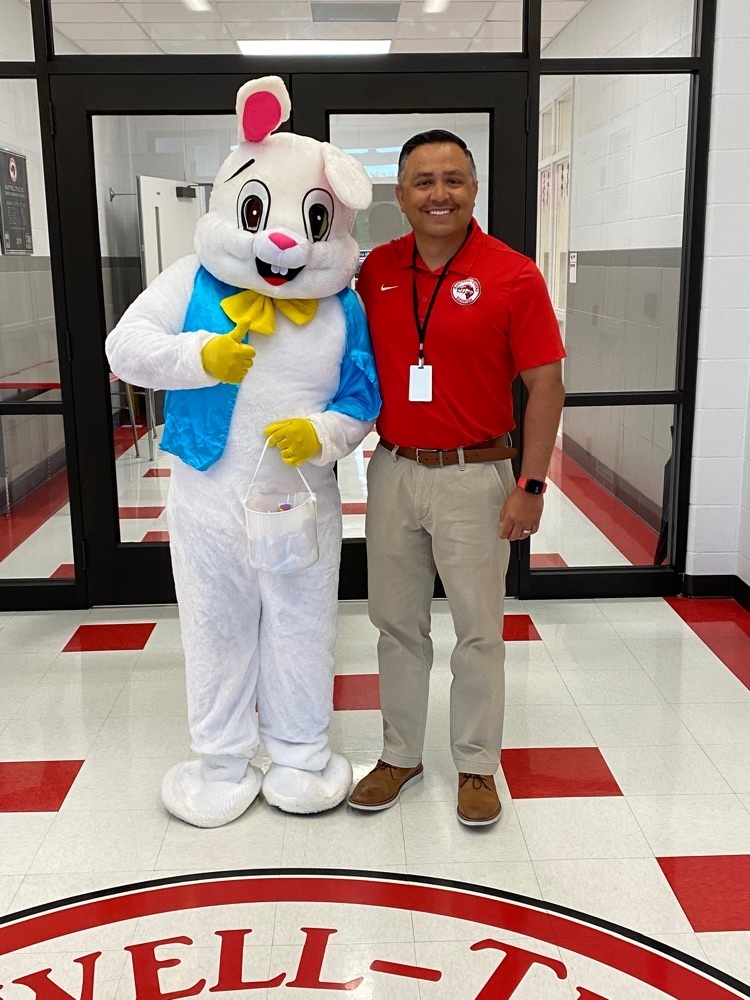 The FFA Livestock Judging Team competed yesterday at the South Texas Invitationals in Jourdanton. It was a great opportunity for the students to get ready for the Area X CDE contest next week.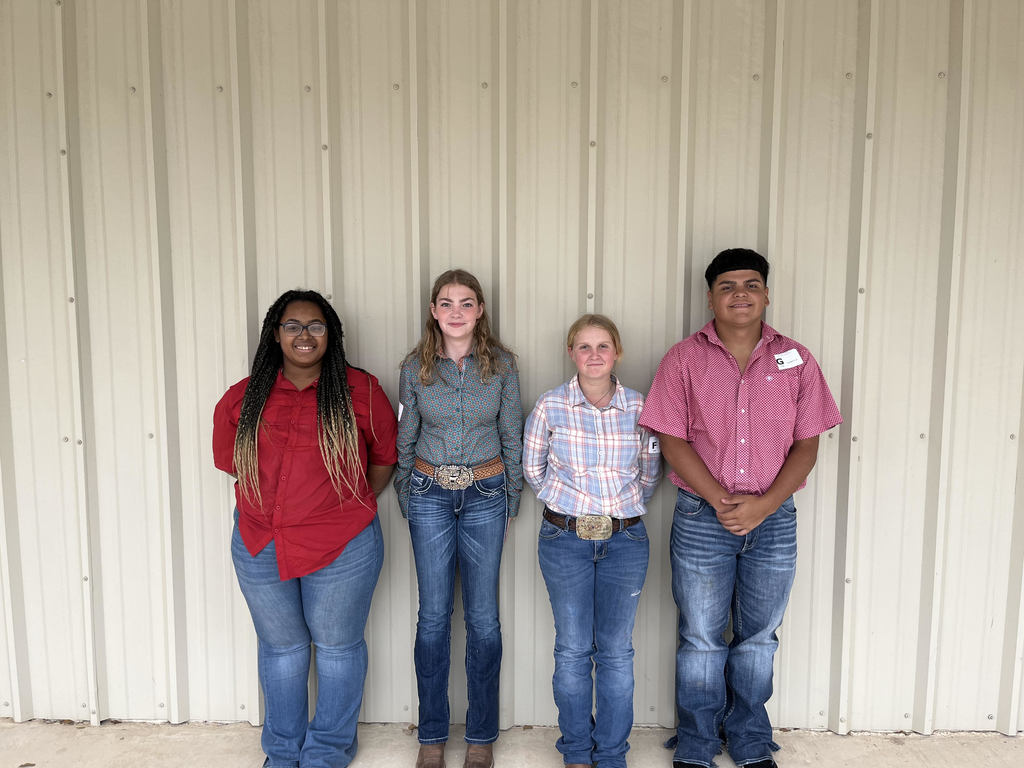 Lynda Zak's Phlebotomy students demonstrate their medical skills on Superintendent Dolores Vela and Principal Eric Cortez. Good job!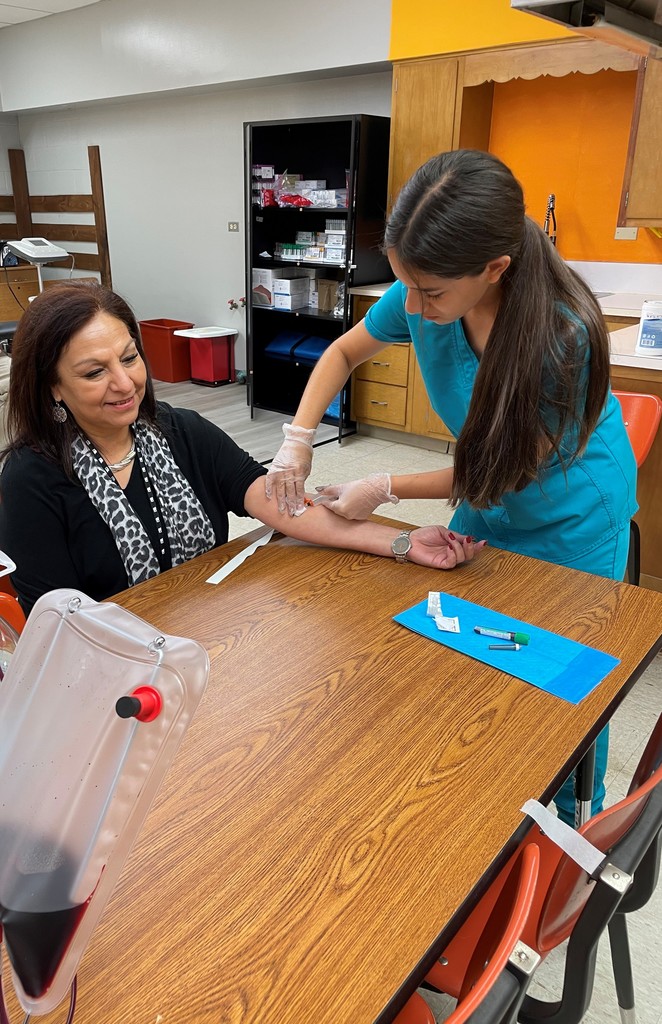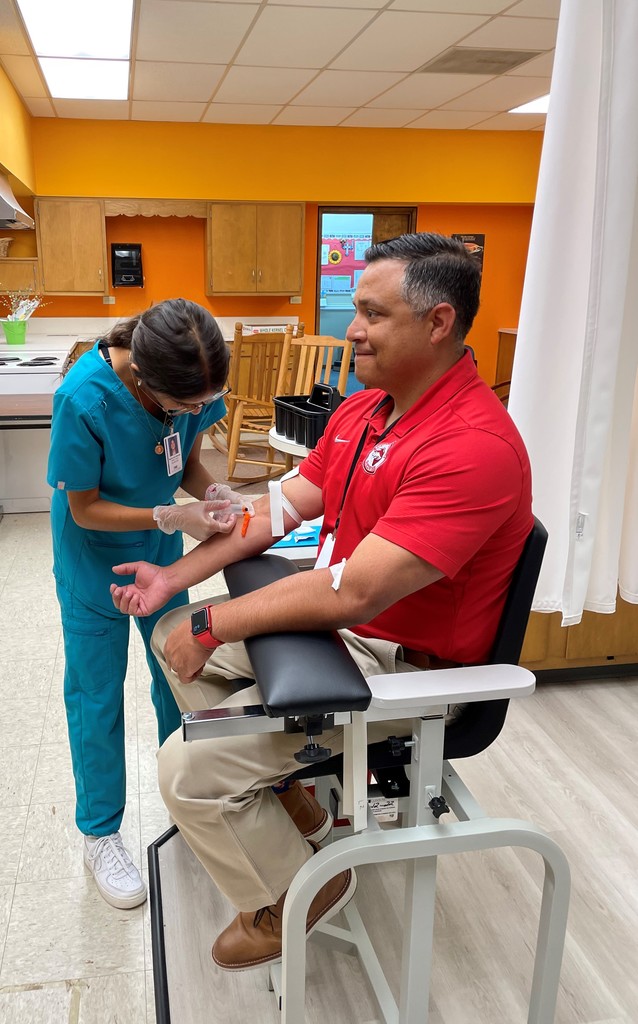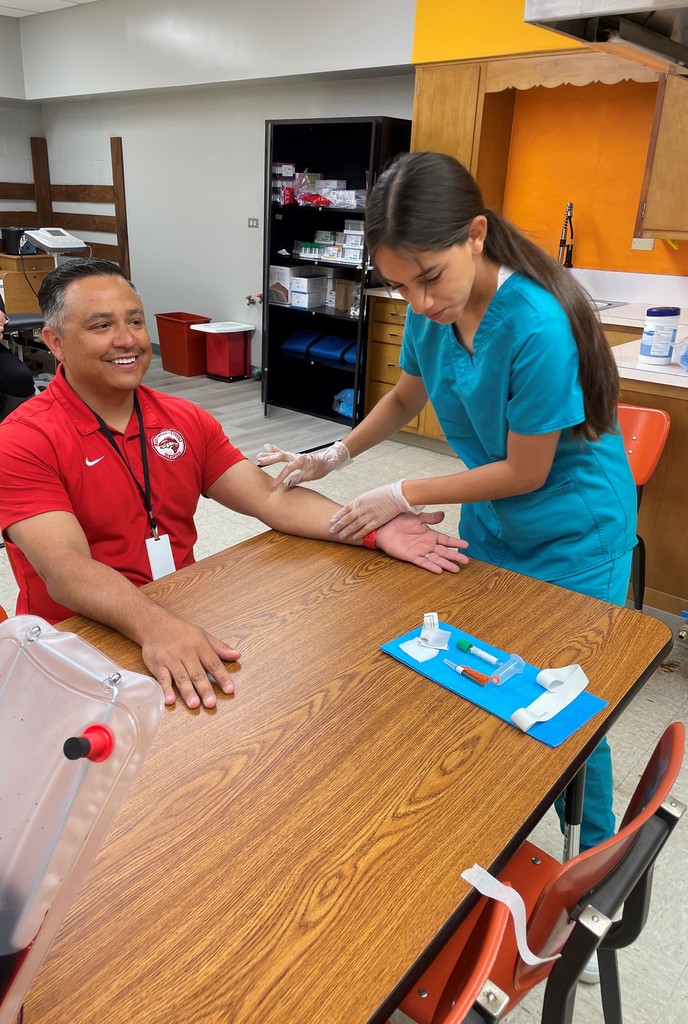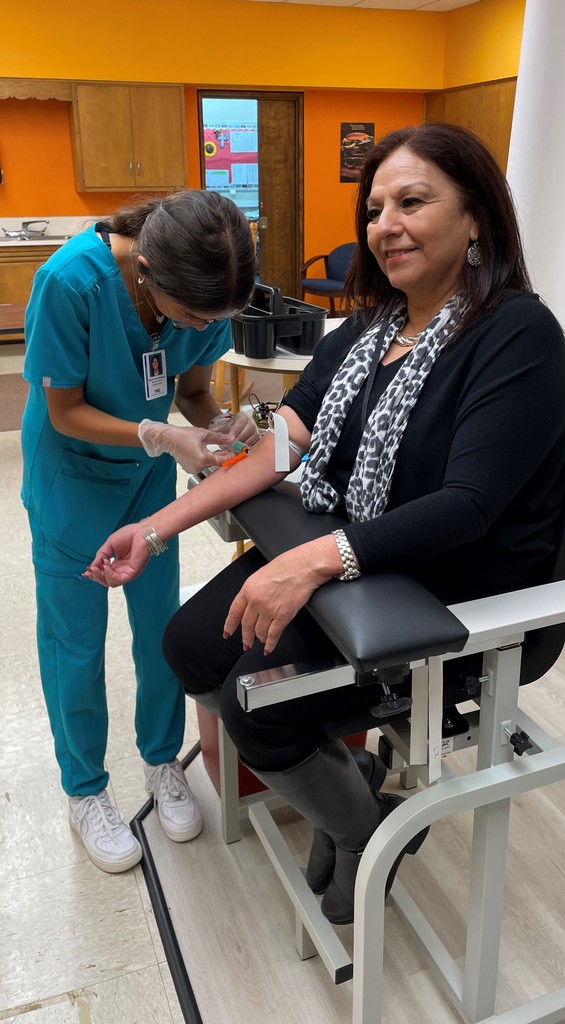 District Track Meet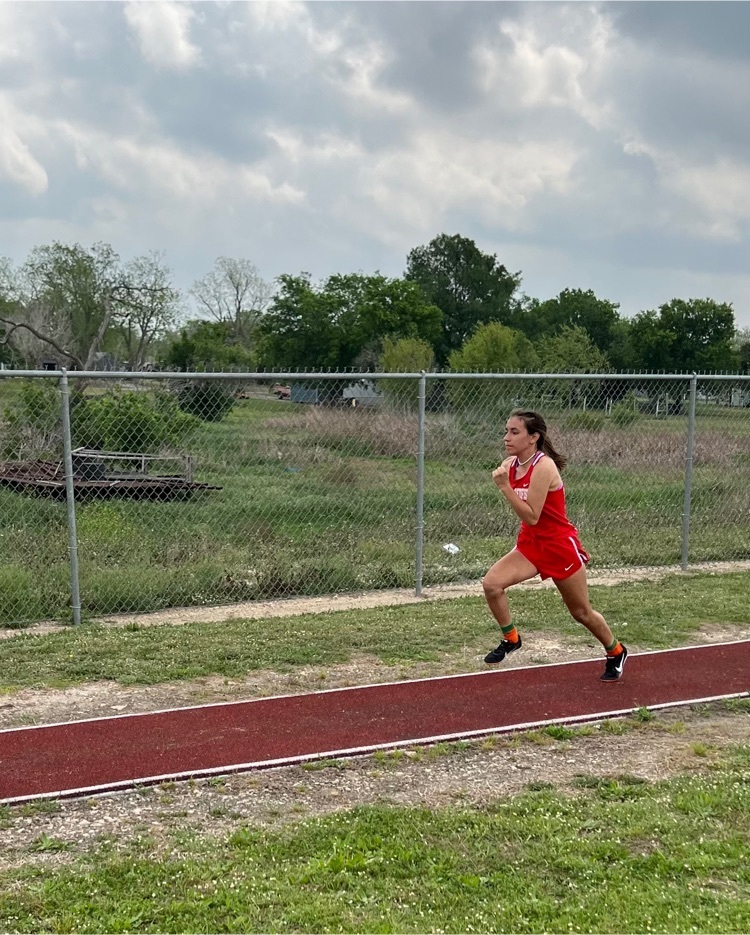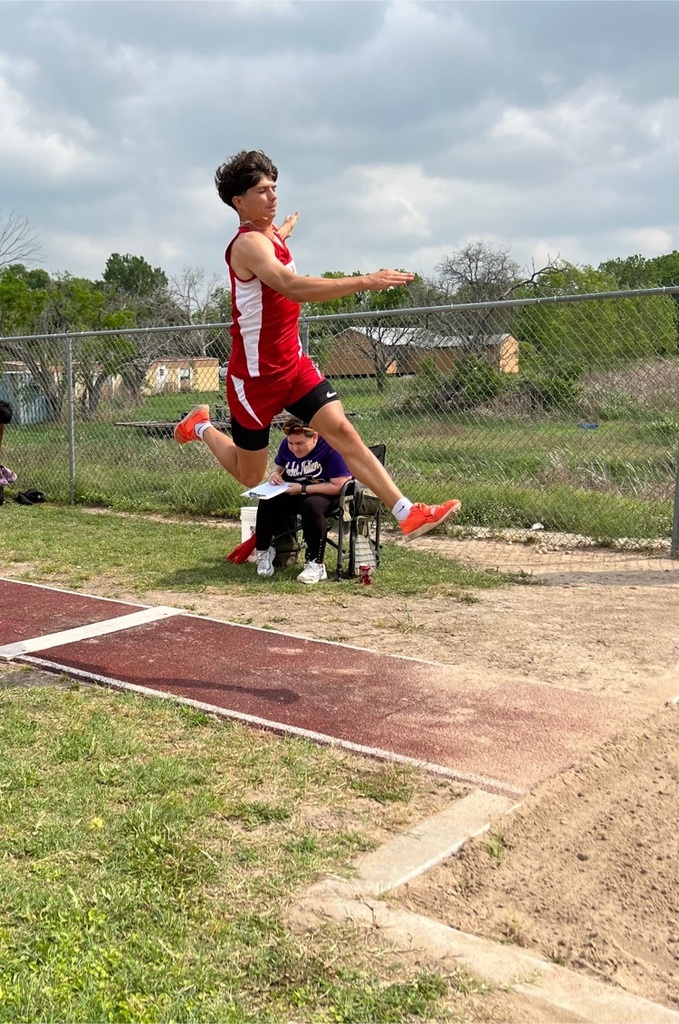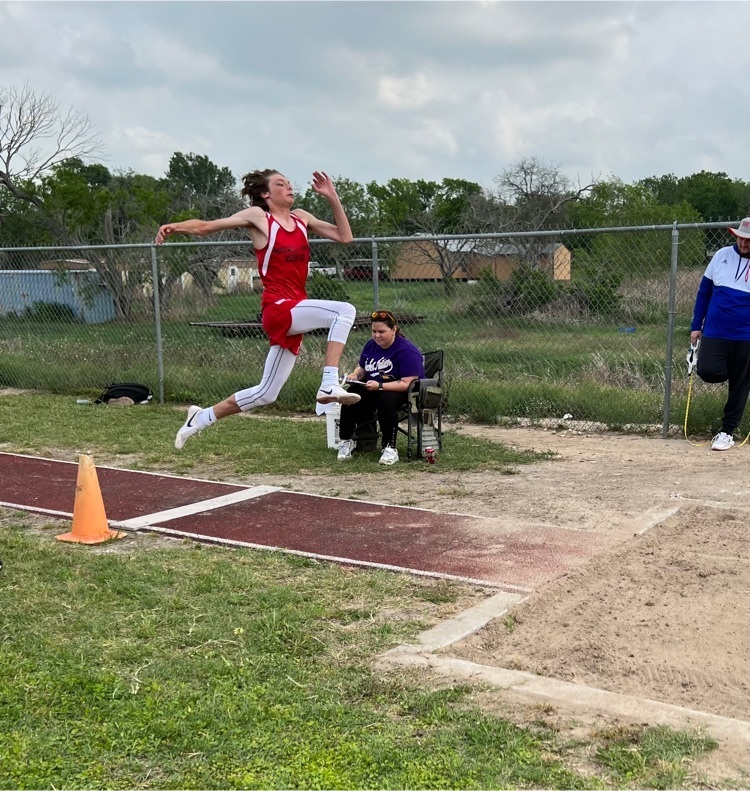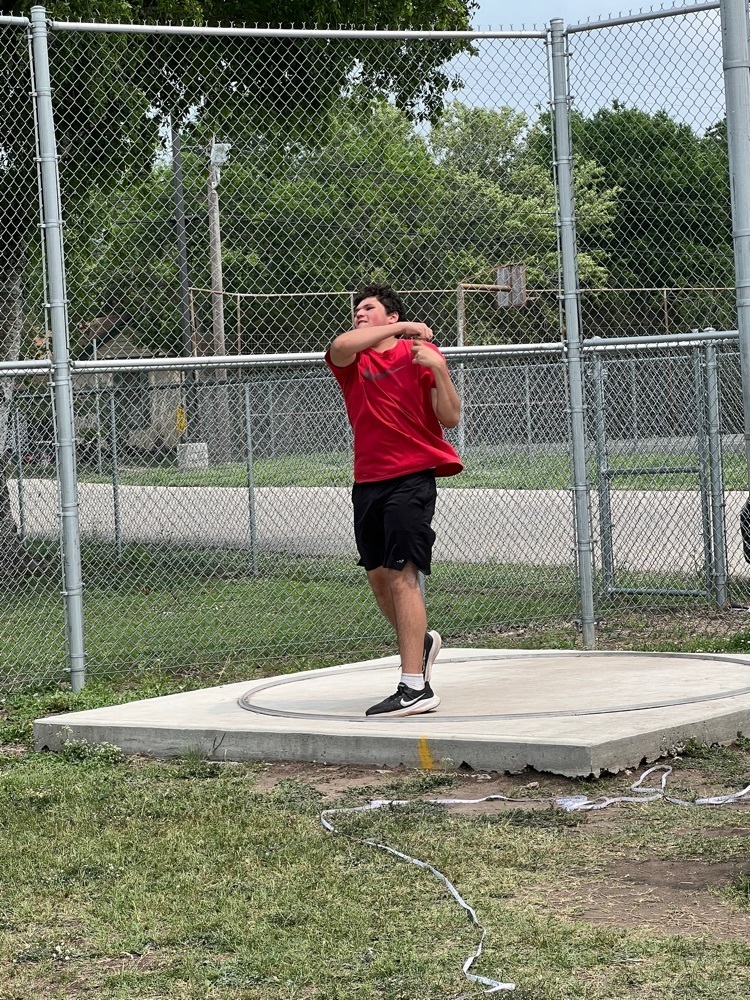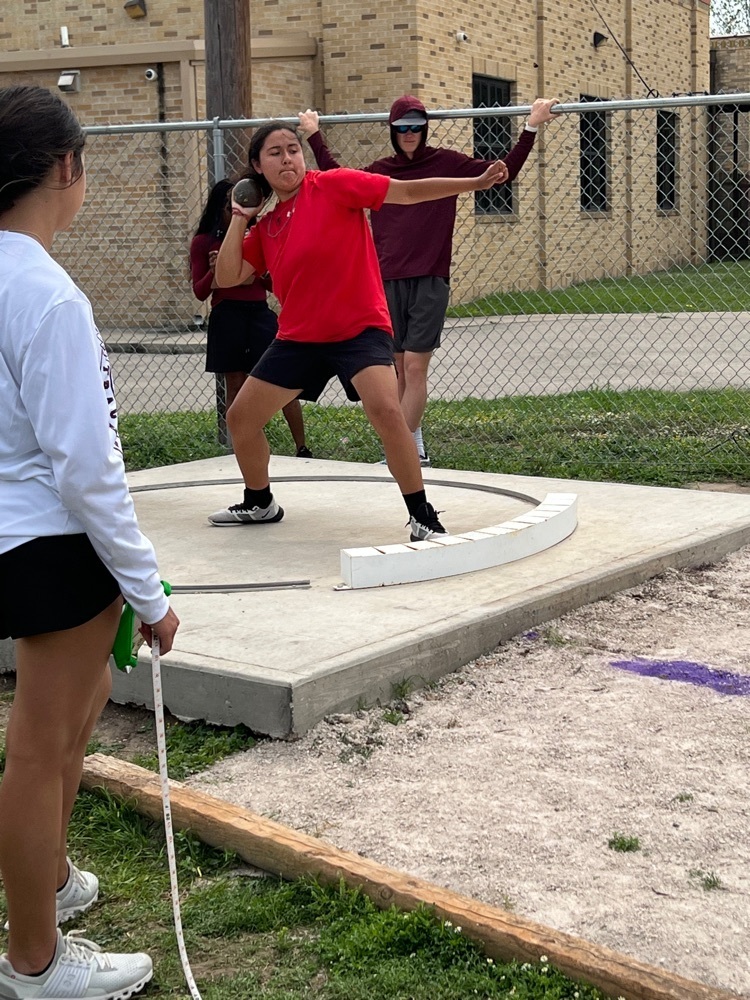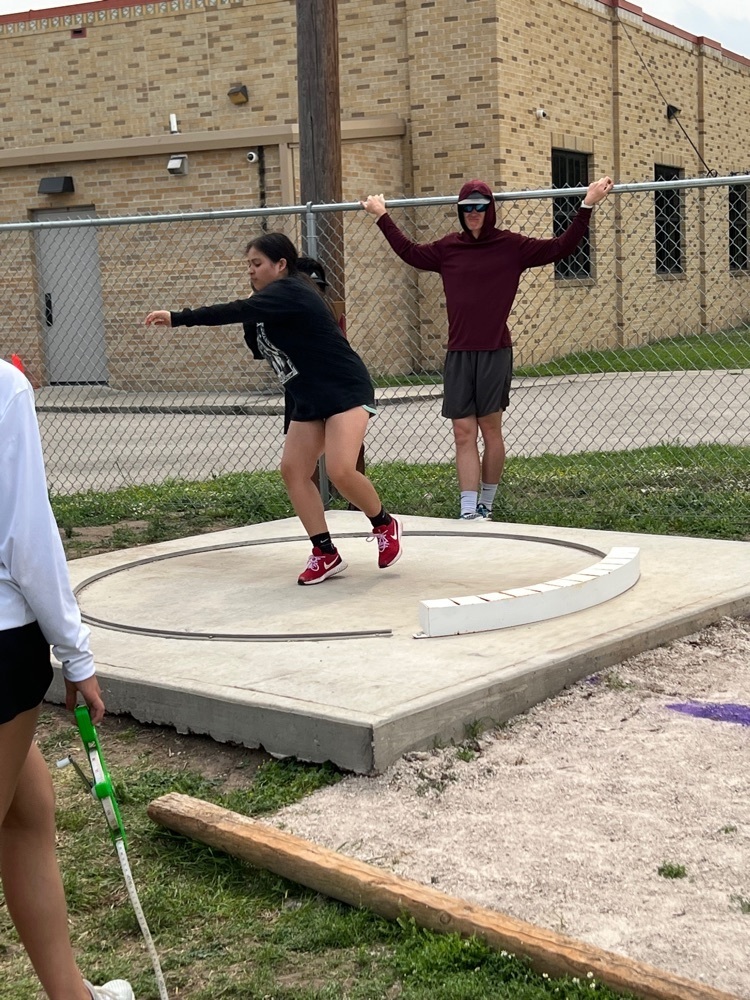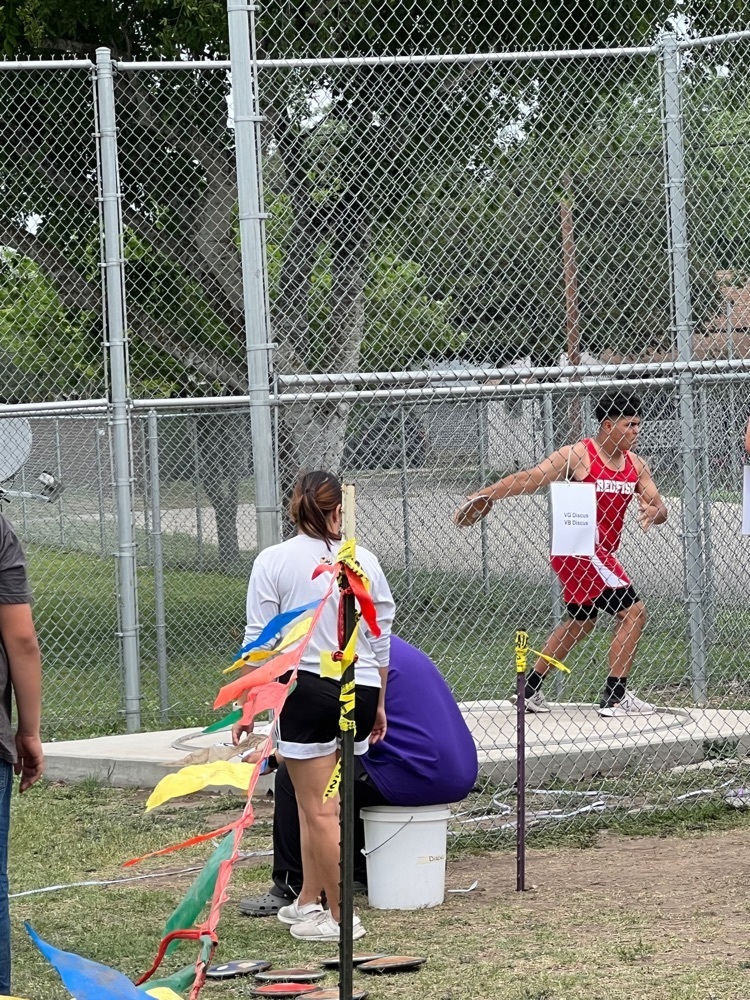 Congratulations to the Varsity Track Athletes who advanced out of the District Meet. The Area Meet with be in Runge on April, 13th. Jenelle Moreno - 3rd 800m run, 3rd 1600m run Mariah Martinez - 4th 800m run Jocelyn Moreno - 3rd Triple Jump Jayston Harris - 800m run John Arnim - 2nd long jump, 2nd 100m dash, 3rd 200m dash Dominick Castrejon - 3rd 300m hurdles
Congratulations to the Jr. High Redfish on a successful track season. Mackenzi Cortez - 1st place 2400 m run, 1600 m run Jocelyn Herrera -1st 100 m dash, 2nd 200m dash Dove Garza - 2nd 100 m dash Mackenzi Cortez, Tatum Villareal, Jenna Moreno, Jocelyn Herrera - 2nd 800m relay Jaxson Lopez - 1st Shot Putt, 2nd 200m dash Aiden Howard - 1st 400 m dash, 2nd 200m dash CK Hopper -3rd Shot Putt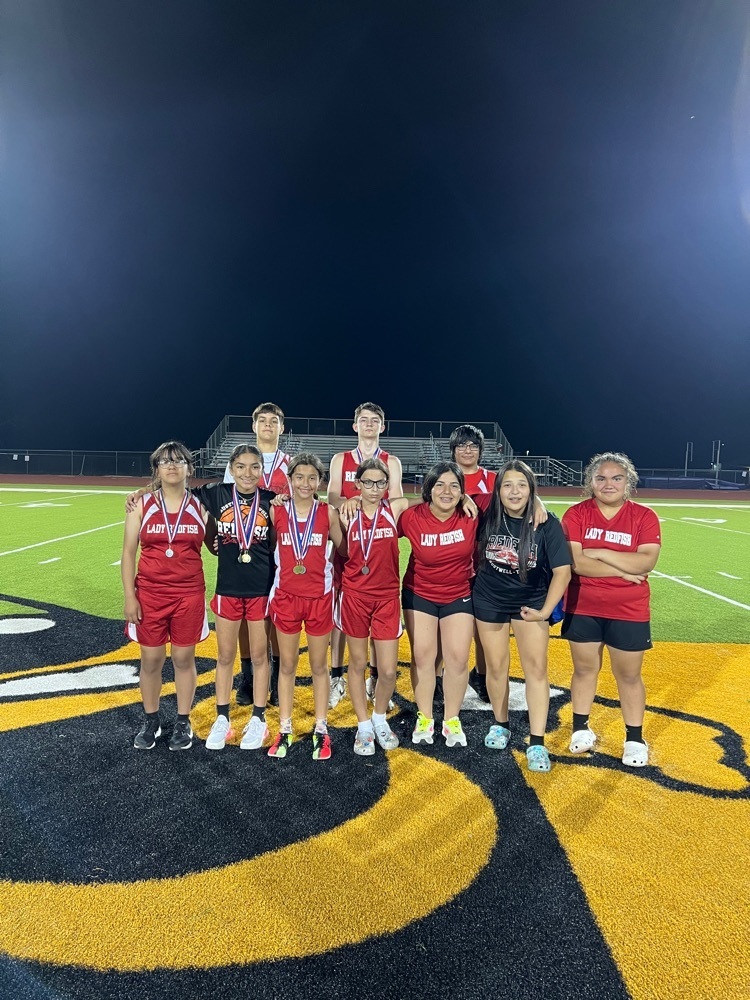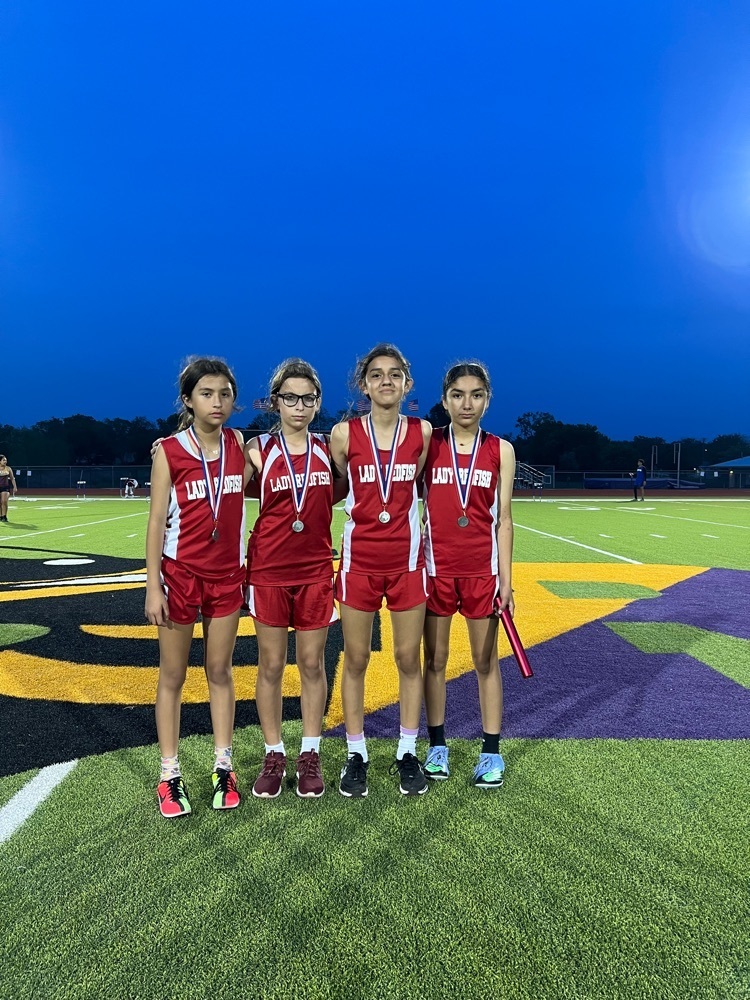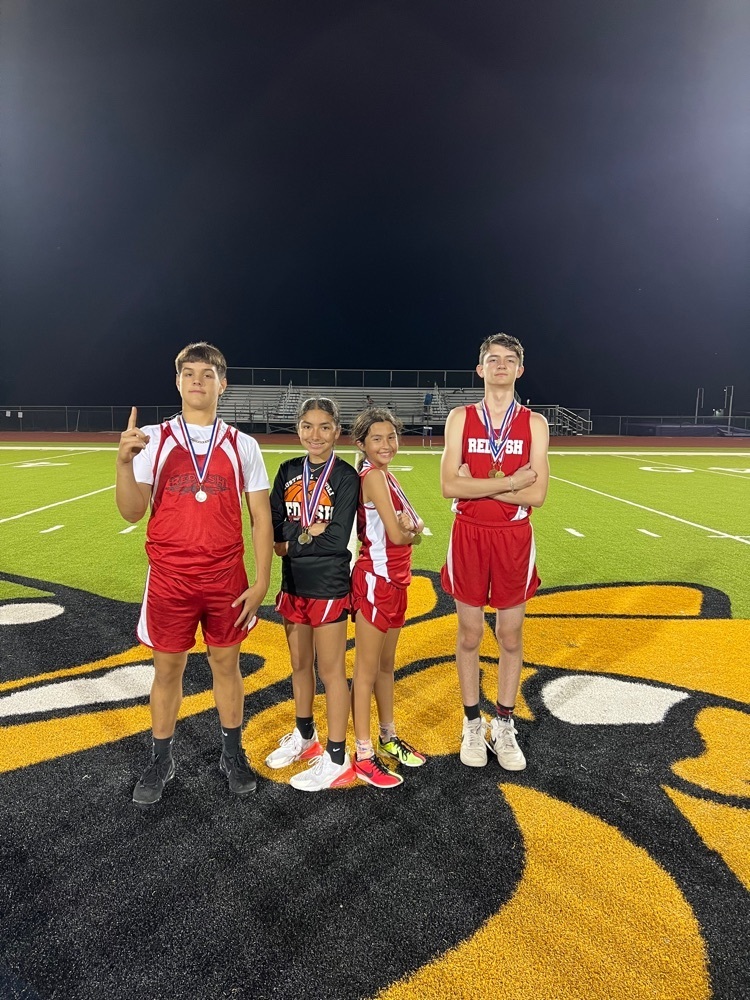 Today was a GREAT DAY for golf! The Lady Redfish Golf Team are the District Champs! They brought home 1st place team as well as 1st and 3rd place Individual and longest drive. The Redfish Boys Team finished strong in 3rd place and brought home third place individual medalist. The girls team and individual boy will be moving on to Regionals in Manor at Shadow Glen Golf Course on April17th-18th. Congratulations on a job well done and a great season Austwell-Tivoli Redfish Golf Team!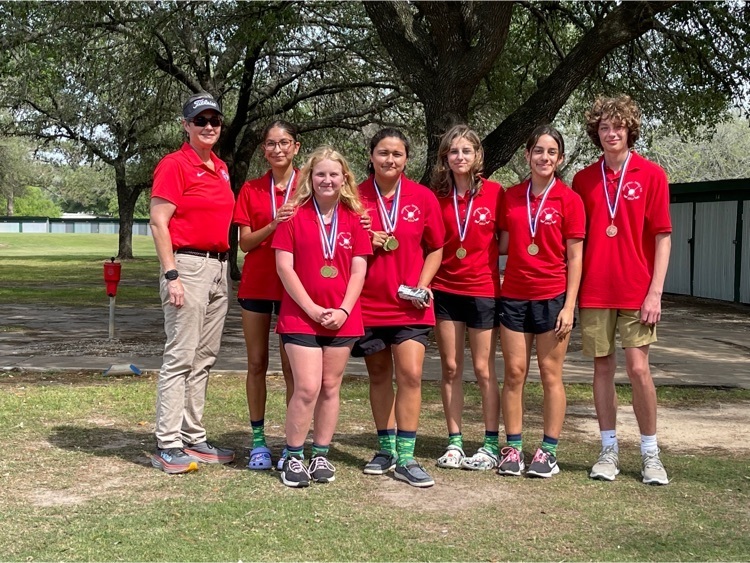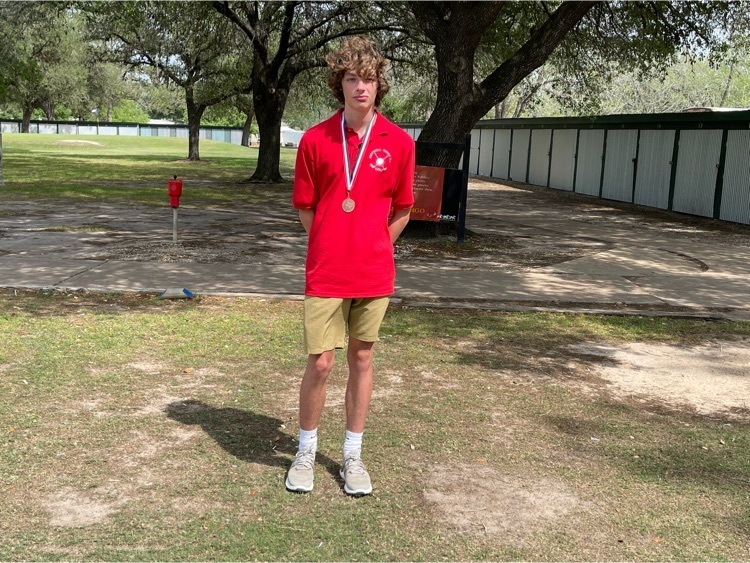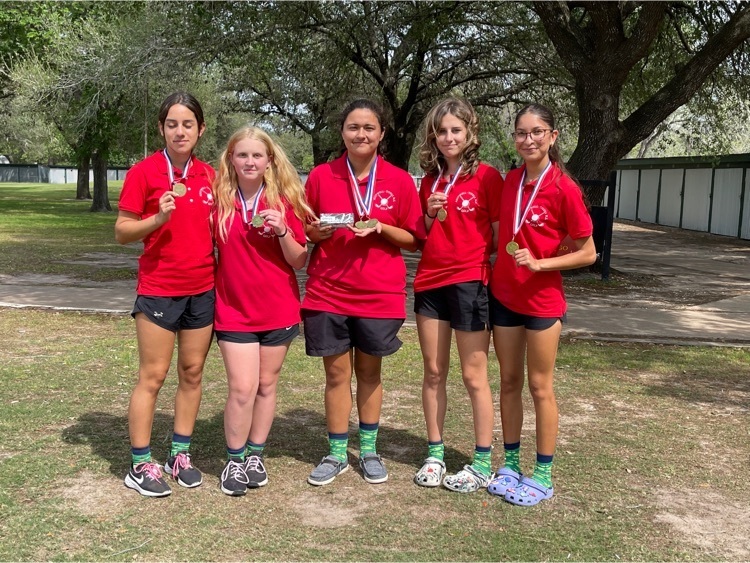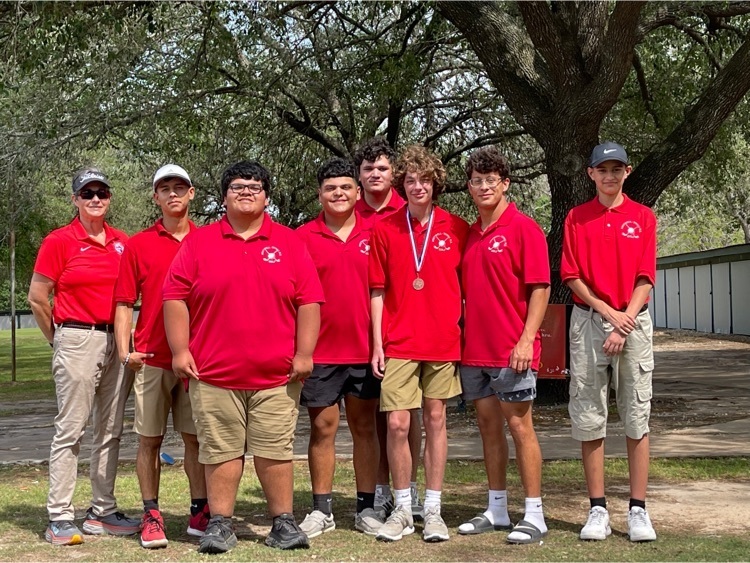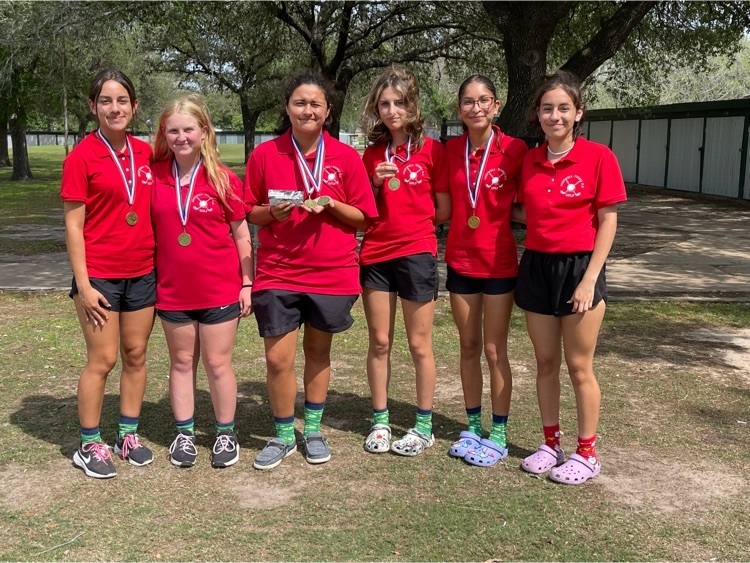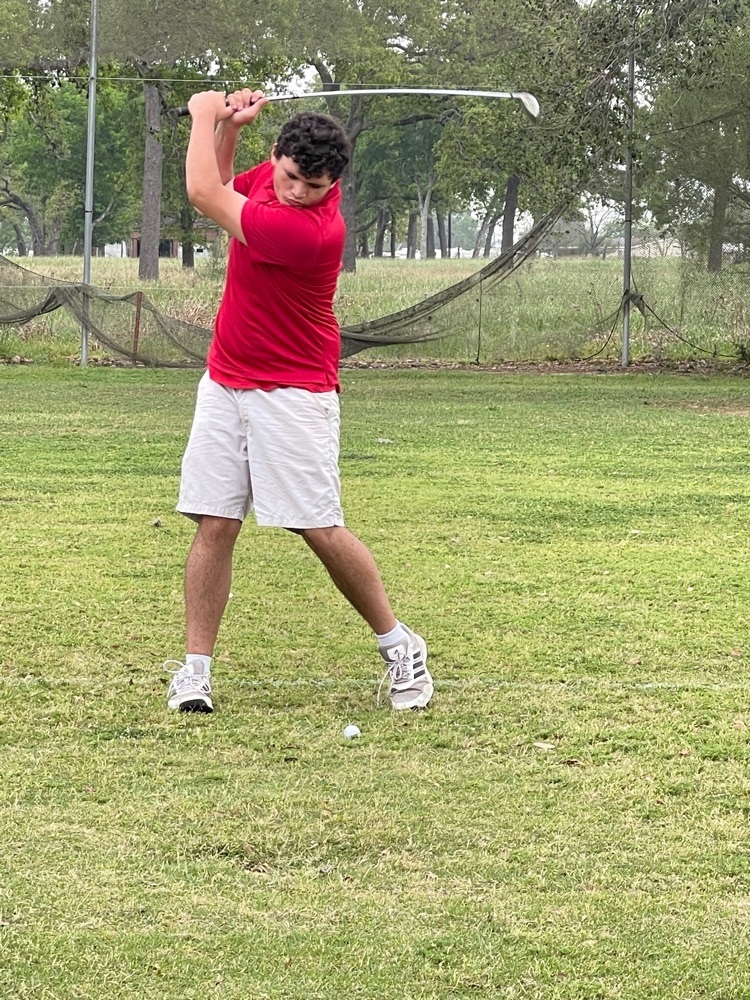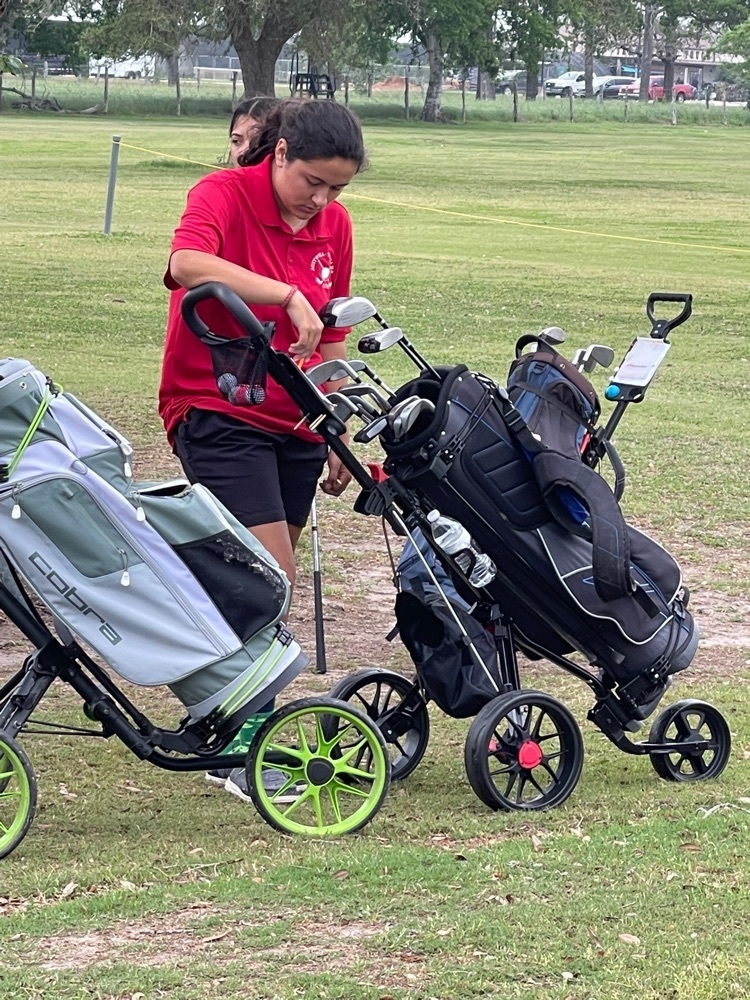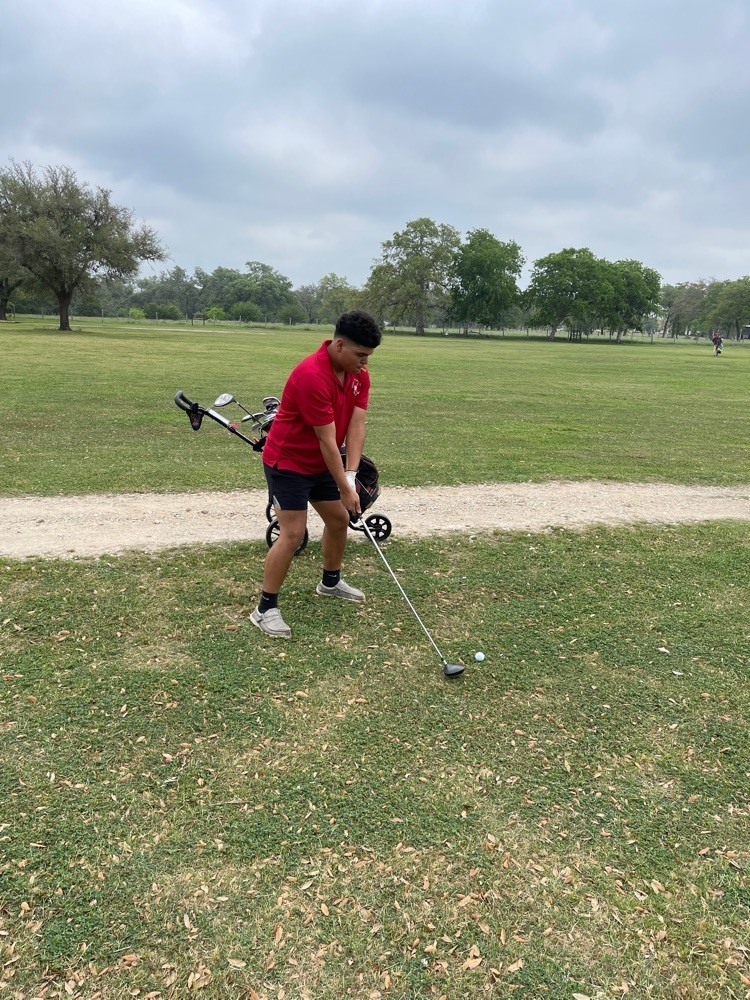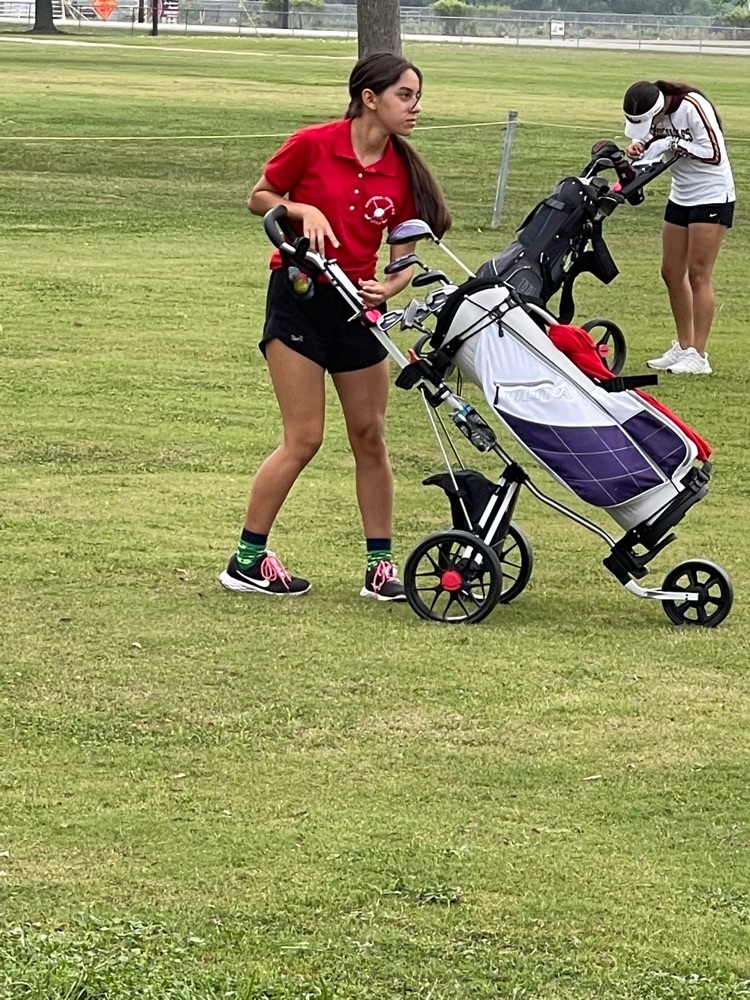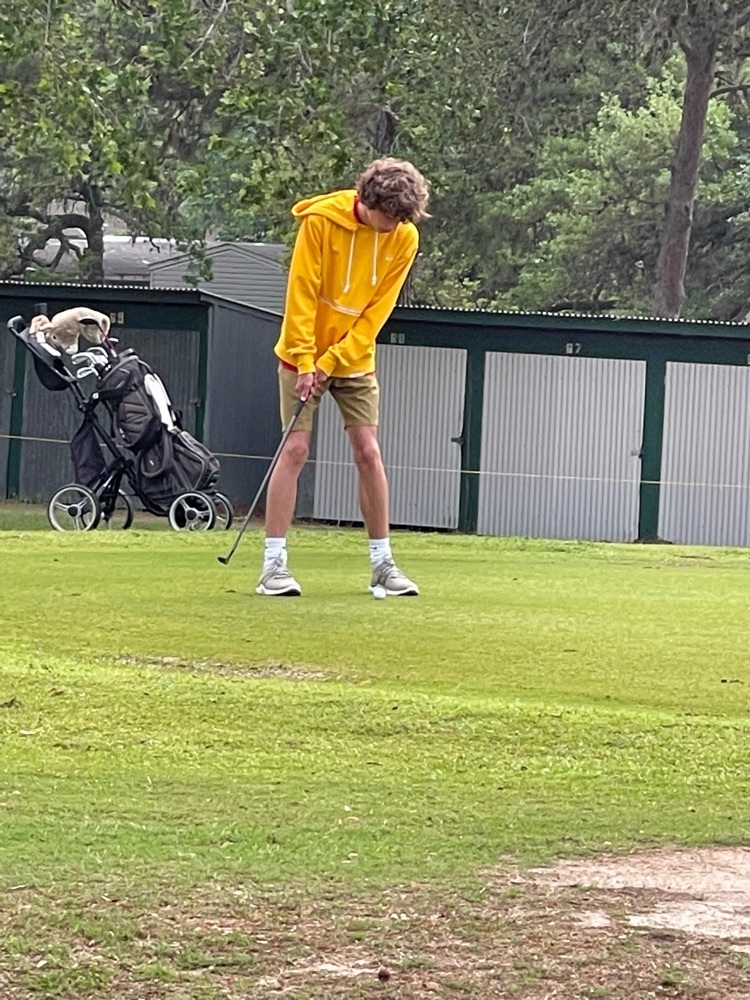 Due to weather, the Jr. High and High School District Track Meet in Runge has been moved to Tuesday, April 4th. Varsity Finals will be Wednesday.
Congratulations!!!!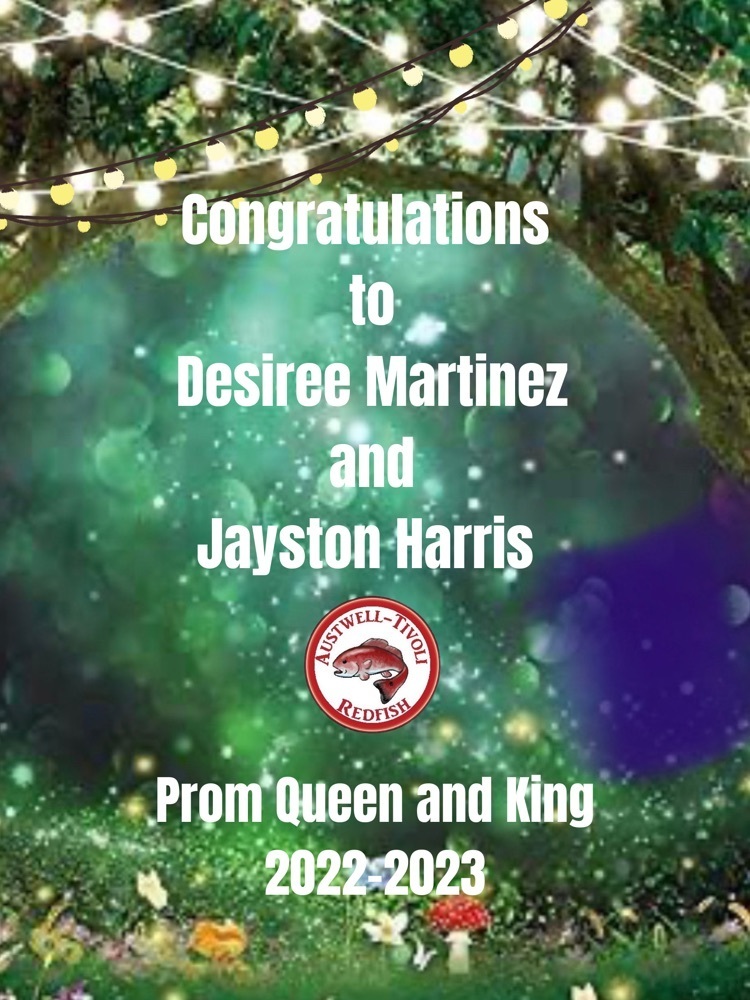 STAAR is Coming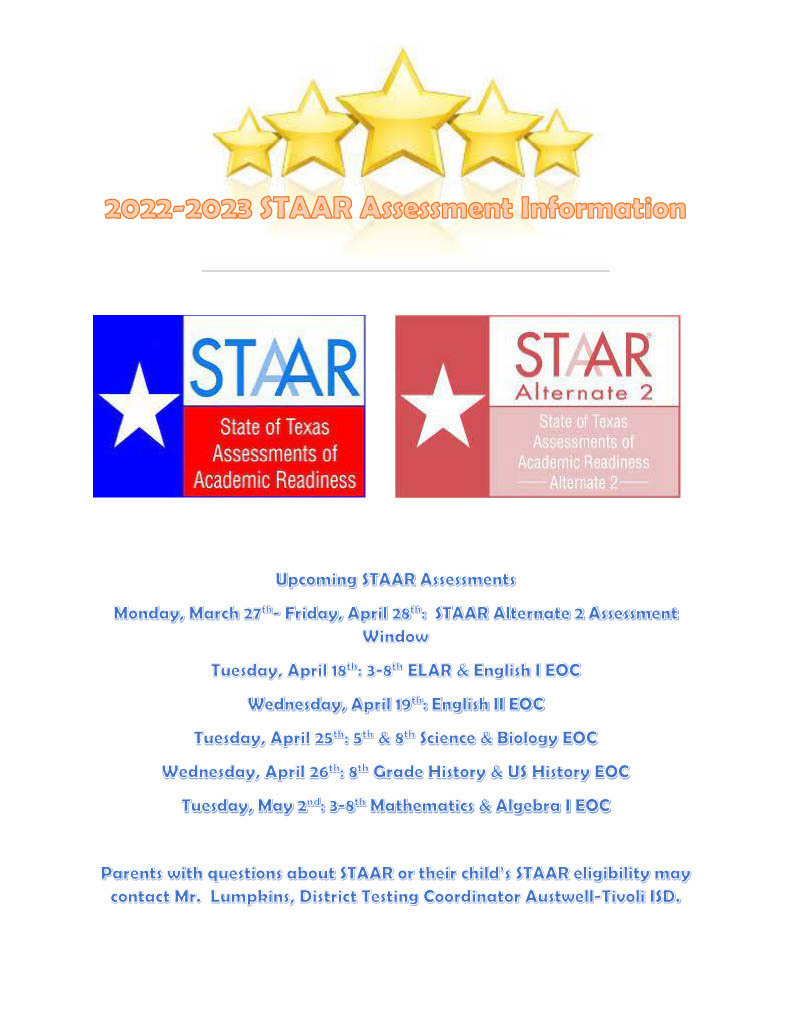 April 3-7, 2023 Menu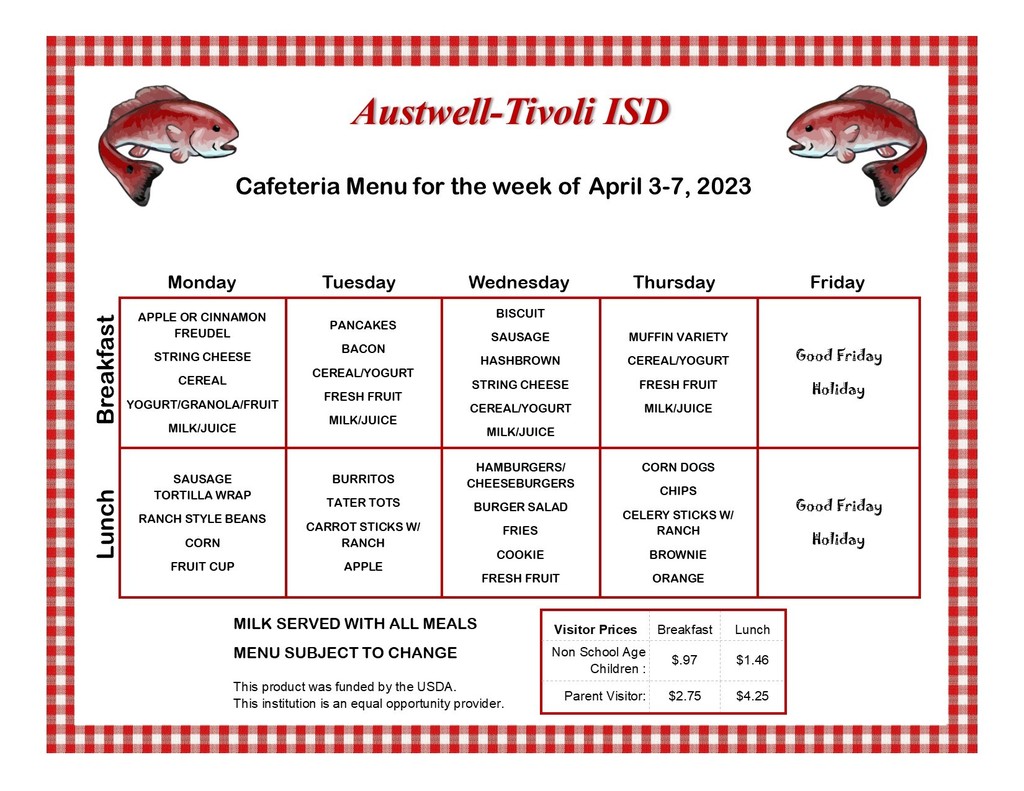 The Lady Redfish Golf Team competed today in the Yorktown Wildcat Golf Tournament. It was a big tournament for the girls before we enter district play. The Lady Redfish came away with their best team score for the season with a 446. They have improved their team score by 74 points since their first tournament. Overall, they finished 4th in the tournament with Fall City finishing 3rd, Yorktown finishing 2nd, and Shiner finishing 1st. The Lady Redfish will compete in the district tournament Monday in Hallettsville.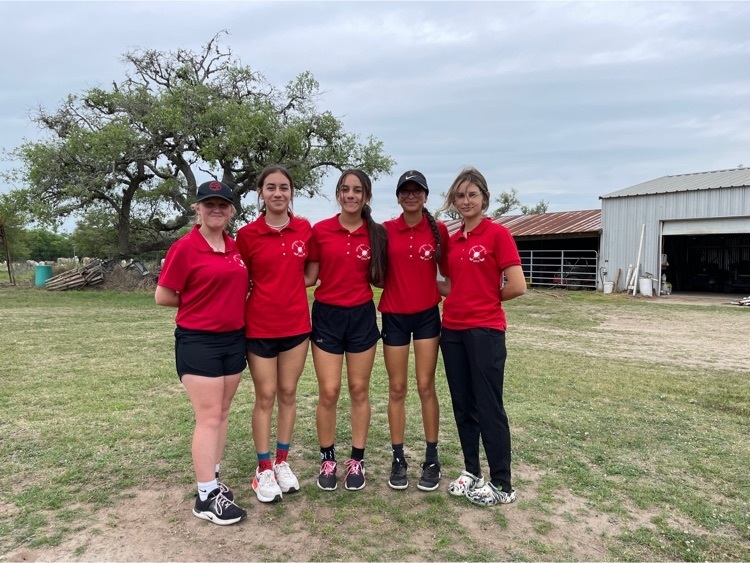 UIL Regional Academic Update: The HS Calculator Team has been selected as a "Wild Card" Team to compete at Regional competition on April 21st in Brenham at Blinn College. Way to go team!

Congratulation to the A-T OAP Cast and Crew of "Impromptu" who will be advancing to Regional competition in Brenham at Blinn College on April 22nd. Area Competition Honors are as follows: Best Performers: Desiree Martinez and Jon Paul Tovar All-Star Cast- Jayston Harris Honorable Mention Cast- Vitoria Tovar Tech Award- Christina Coy (Light Tech) Zaelyn Villarreal (Sound Tech) Congratulations to everyone!